How to Find the Best Commercial Property Management Companies
May 16, 2019
In this article, we'll help you understand what to look for in top commercial property management companies. Also, we'll look at the pros and cons of using commercial property management companies and list some major ones. In addition, we'll touch upon commercial property management software and answer a few frequently asked questions.
Many real estate owners have neither the time nor inclination to personally manage their properties. Consequently, commercial real estate owners hire commercial property management companies (CPMCs). Managers take care of the details, while owners receive the benefits of rental income! Commercial property management companies run all aspects of a commercial building. Specifically, duties include advertising, marketing, leasing, rent collection, repairs, maintenance, record-keeping, reporting and accounting. However, not all commercial property managers are the same.
6 Marks of Top Commercial Property Management Companies
Naturally, commercial property management companies must be competent and trustworthy. However, top commercial property management companies should also exhibit the following six qualities.
Apply For Financing
1) They Are Responsive
Property managers should never be hard to contact. They must promptly respond to your emails, phone calls and messages. Furthermore, these managers must immediately act to handle and remediate emergency situations while keeping you informed. Primarily, this means keeping tenants safe and your property operational. For example, this includes power outages, fires, severe weather, natural disasters and acts of terror. Property management companies demonstrate responsiveness with a dedicated customer service team and after-hour coverage. Normally, owners prefer CPMCs that manage multiple properties. Clearly, the reason is that it's easier to determine their responsiveness by speaking with other owners.
2) They Don't Overcharge
Generally, commercial property management companies charge between 5% and 10% of rents for their services. While it's easy to calculate the amount in dollar terms, one thing is more important. That is, you must know the basis for the charge. You should avoid managers that charge based upon potential rent collections. If they don't collect rent, then they shouldn't collect a fee. In this way, vacant units or deadbeat tenants are as much their problem as yours, and the management company shouldn't profit from them. Finally, good managers keep common area maintenance expenses down, preferably with triple-net leases.
3) They Are Proactive
Additionally, you shouldn't have to remind CPMCs of their duties. Rather, they must maintain a proactive attitude to getting things done while eliminating unnecessary costs. Commercial property management companies should perform preventive maintenance according to an approved schedule. This might mean upgrading the HVAC system, applying new paint, improving the building materials, and so forth. Generally, you want CPMCs to resolve problems before they impact tenants.
Also, quality commercial managers should evaluate cost-saving alternatives, such as solar panels, solar water heating, etc. Moreover, expect CPMCs to formally inspect units on a routine basis. Top commercial property management companies also respond quickly to signs of property abuse or illegal activity.
4) They Are Knowledgeable
The best commercial property management companies understand what their clients need and what the market demands. For example, CPMCs should manage their properties with the services tenants want. That requires a depth of knowledge, since some services might not be appropriate for the property class and community demographics. CPMCs will oversee repair projects to ensure proper execution and optimal use of resources. Most importantly, they will understand the demand for units and structure leases accordingly. Also, good CPMCs use good automated tenant management systems that provide the reports that owners require. Furthermore, commercial property management companies should commit to providing monthly reports and rent collections no later than the 6th of each month.
5) They Are Obedient
Although you entrust the operation of your property to a commercial property management company, you still call the shots. It's your property, and you have the ultimate say on how you want it run. When you give a directive, you should expect the property manager to execute it without delay. Good CPMCs welcome surprise inspections by owners, because they should be confident. The last thing owners want is for CPMCs to adopt unwanted policies or overly-costly practices. Therefore, owners should carefully gauge CPMCs to ensure a compliant, if not subservient, attitude.
Never hire a property manager that constantly cuts you off or always finishes your sentences for you. They will be exceedingly difficult to handle when problems arise. Also, make sure the manager gets your permission to spend more than a set amount on a maintenance issue. That's especially true for commercial property management companies that tack a fee onto maintenance invoices.
6) They Are Friendly
Good CPMCs should be easy to approach. They should make you feel comfortable and encourage you to communicate with them. Owners also want CPMCs to maintain friendly relations with tenants. Clearly, you never want to hear that you lost a tenant because of friction with the property manager. If your tenants are business owners, they can tell you what they think of the property manager's professionalism. And a large part of professionalism is performing in a way that encourages tenants to renew their leases. A friendly attitude goes a long way in that regard.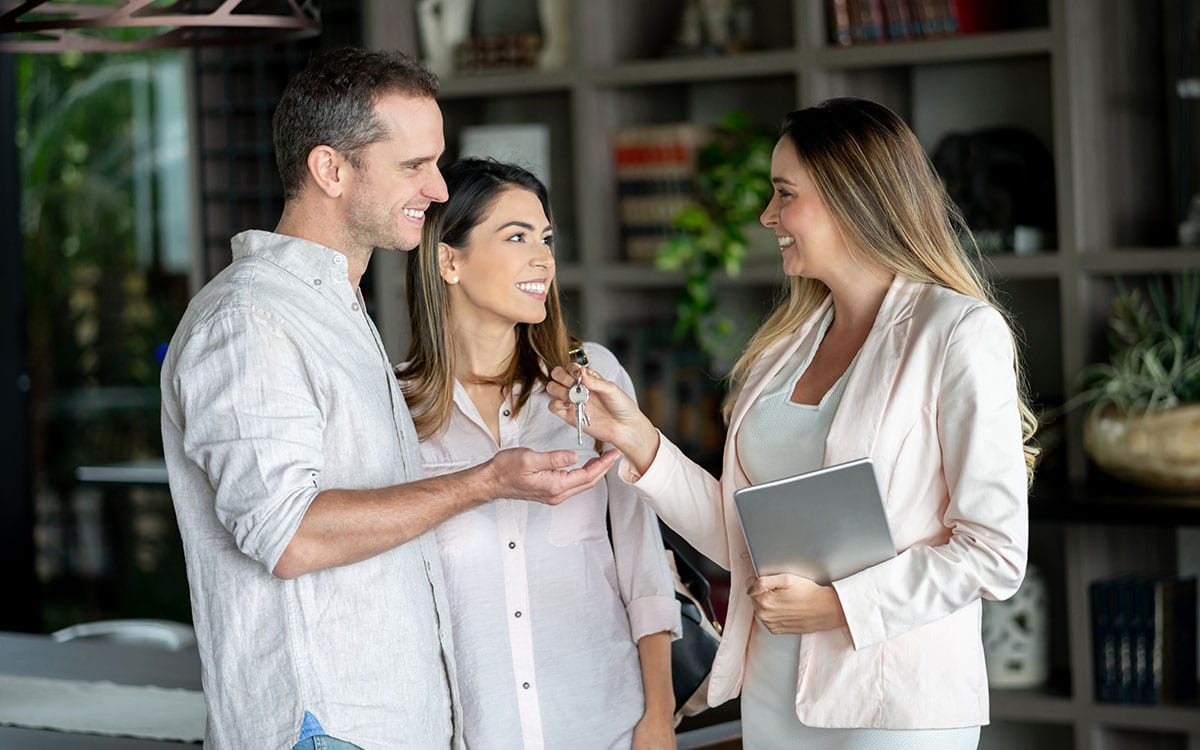 Pros and Cons of Commercial Property Managers
Good CPMCs provide many advantages and few disadvantages.
Pros of Commercial Property Managers
1. Hands-Off Ownership
Top commercial property management companies can completely manage your properties without your day-to-day involvement. That means you can devote your time and energy to more interesting activities. It also reduces your stress.
2. Better Tenants
CPMCs can thoroughly screen prospective tenants and reject problematic ones. This results in tenants that pay on time, renew their leases, don't abuse the property and cause fewer problems.
3. Fewer Legal Problems
CPMCs should know all their legal responsibilities, thereby protecting you from frivolous lawsuits. Landlord-tenant laws cover a wide range of areas. These include tenant screening, safety conditions, inspections, evictions, lease addenda, security deposits, rent collection and lease termination. Avoiding even a single lawsuit can more than cover the fees charged by commercial property management companies.
4. Shorter Vacancies
CPMCs can shorten vacancy cycles in several ways. First, they can make cosmetic upgrades that attract tenants. Second, they can optimize the rent to interest tenants without sacrificing income. Lastly, they can effectively market your property with ads that create demand. They might be able to obtain favorable ad rates because of their volume. Also, their experience in closing the deal can increase prospect conversions.
5. Retain Tenants
It's expensive to freshen a unit after a tenant moves out. For example, there are the costs of cleaning, physical repair, new paint and carpets, and screening replacement tenants. Good commercial property management companies will know all the techniques for retaining tenants by keeping them happy and wanting to stay.
6. Tight Rent Collection
Good CPMCs know the best ways to collect rent and handle late payments. This is particularly important to your cash flow. Your property manager is a buffer between you and your tenants, saving you the unpleasant business of handling collection problems. CPMCs must also be firm with tenants and unafraid to evict if necessary. Moreover, commercial property managers should know all the laws surrounding eviction to make the process as smooth as possible.
7. Tax Assistance
If you are new to property ownership, CPMCs can help you with your taxes. For example, they can explain the deductions available to you and maintain the records to document the deductions. And remember, fees paid to commercial property management companies are tax-deductible.
8. Reduced Maintenance and Repair Costs
By keeping the property in good physical shape, you might avoid more costly maintenance and repairs. Importantly, CPMCs have access to bonded and licensed contractors to help with timely repairs. Usually, these contractors offer good pricing in return for recurring work.
9. Boost property value
CPMCs that improve the property can boost your investment's value over time. For example, they stay on top of maintenance and repair issues. They can also recommend upgrades where appropriate. This might let you increase the rents charged and/or improve your capital gains if you sell the property.
Cons of Commercial Property Managers
1. Fees
CPMCs charge up to 10% of your rent roll plus extra fees for repair work. However, that's only a disadvantage if they fail to do a good job.
2. Potential Incompetence
Bad CPMCs can do a lot of damage. Avoid them.
3. Potential Legal Issues
Bad property managers can potentially cause lots of legal issues for you.
List of Major Commercial Property Management Companies
According to Commercial Property Executive, the top five major commercial property management companies are:
You can also research the best local commercial management companies in your community.
A Note on Commercial Property Management Software
Most commercial property management software provides core functions. For instance, these include leasing, rent collection, accounting tenant service, maintenance tracking, risk exposure and reporting. There are several good ones from which to choose. According to Software Advice, the top five are:
Unless you plan to manage properties yourself, you needn't concern yourself with commercial property management software. Generally, commercial property management companies choose the software that works best for them. However, if you decide to manage a property yourself, you may find these articles helpful:
FAQs: Top Commercial Property Management Companies
What does a commercial property management company do?
CPMCs manage properties so that owners don't have to do so. They screen tenants, sign leases, collect rents, perform maintenance and repair, handle financials and send reports to owners. They usually collect a fee equal to 5% to 10% of rental income.
What does commercial property management software do?
Commercial property management software supports owners or property managers in operating properties. They help automate core functions such as accounting, rent payment, lease signing, maintenance requests and financial reporting. There are many programs available, but CPMCs will have chosen one that works well for them.
Do folks really need commercial property management companies?
Yes, unless you want to manage the property yourself. If you own CRE, you probably have multiple tenants, and that requires a lot of work. On the other hand, if you buy and operate a hotel yourself, you won't need commercial property management companies.
Related Articles