How to Become a Landlord – What Nobody Tells You
April 15, 2019
Becoming a landlord is both an opportunity and a responsibility.  The opportunity is to create a long-term source of monthly income with profitability.  The responsibility is to manage the property properly and professionally.  As with most things in life, there are good and bad points to owning rental property.  We'll cover those in this article, and answer some frequently asked questions.
Video:  6 Not So Obvious Tips from Experienced Landlords
How to Become a Landlord in 6 Clear Steps
These are the 6 steps necessary to become a landlord:
Narrow Your Choices:  Choose a promising neighborhood and the right type of property to suit your budget and skills.  Arrange financing and acquire the property.
Learn the Laws:  You must understand the important landlord-tenant laws.  Choose good legal professionals who will help with leases, security deposits, zoning ordinances, evictions and so forth.
Recruit Good Tenants:  Advertise the property in its most attractive condition.  Screen tenants regarding their credit history, criminal background, employment, previous evictions and landlord references.
Sign Tenants to Leases:  Work with a residential evictions attorney to formulate leases that facilitate easy evictions.  Include all important policies, procedures, deposits, rents and fees in the lease.
Manage the Property:  Decide the tasks you will personally perform and the tasks (if any) you'll delegate to a property manager.  The more properties you own, the more you'll need professional property management.
Maintain the Property:  Don't postpone necessary repairs, as they will only become more expensive.  Keep your tenants happy so that they'll pay the rent and renew their leases.
Apply For Financing
Advantages of Being a Landlord
Being a landlord has a number of good points.  Here are 10:
You and Your Tenants Are in Alignment

 
You'll find most of your tenants want the same things you do.  These include a clean, quiet and safe place to live.  Many tenants will be happy to report another tenant's bad behavior.  If you keep the place running smoothly, you can expect tenants to pay their rent and renew their leases. 
Build Long-Term Wealth
You start by leveraging your investment with a mortgage on the rental property.  Then, as you collect monthly rent, you can pay down your mortgage ahead of schedule.  This allows you to build your wealth and expand your footprint as a landlord.
Enhance Your Retirement
Most folks want a comfortable retirement, or even a luxurious one.  Keep in mind, monthly rental income bolsters your Social Security and retirement account income.  What's more, you can earn steady income even if you are a passive investor.  Remember, passive investors can own rental properties in their IRAs.  Happily, this can postpone taxes on your rental income until age 70½.
Reliable Cash Flow
The more units you own, the more reliable the monthly rental cash flow.  That's because the occasional missed rent payment will have a smaller proportional impact.  Moreover, you can use the cash flow to pay your current household expenses and grow your investment portfolio.
Quality Family Time
Occasionally, you might have to work extra hours as a landlord.  But many landlords involve their family members in caring for their properties.  This is a great way to spend more time with your children while teaching them about work and responsibility.
Better Vacations
Many landlords use some of their monthly cash flow to pay for nice vacations that were previously unaffordable.  This is but one way to enjoy the fruits of your labor as a landlord. 
Business Education
You can learn a lot about running a business when you become a landlord.  You'll become acquainted with budgeting, procurement, marketing, finance, taxes, law and many other issues arising from property ownership.
Leadership Development
The challenges you face can help you develop your leadership skills.  You'll learn how to handle unfortunate situations, such as deadbeat tenants, unreliable subcontractors, lazy business partners or inattentive lenders.  The leadership skills you develop can help you throughout your life in a variety of circumstances.
Diversification
Suppose you have a primary job apart from property ownership.  Although you might be just a part-time landlord, you'll have multiple income streams and investment opportunities.  Realistically, if your employer lays you off, you still have your rental income upon which to rely.
Networking
You'll make valuable relationships with lenders, real estate agents, title agents, real estate lawyers and tenants.  These can be important for many different reasons as you increase the size of your real estate portfolio.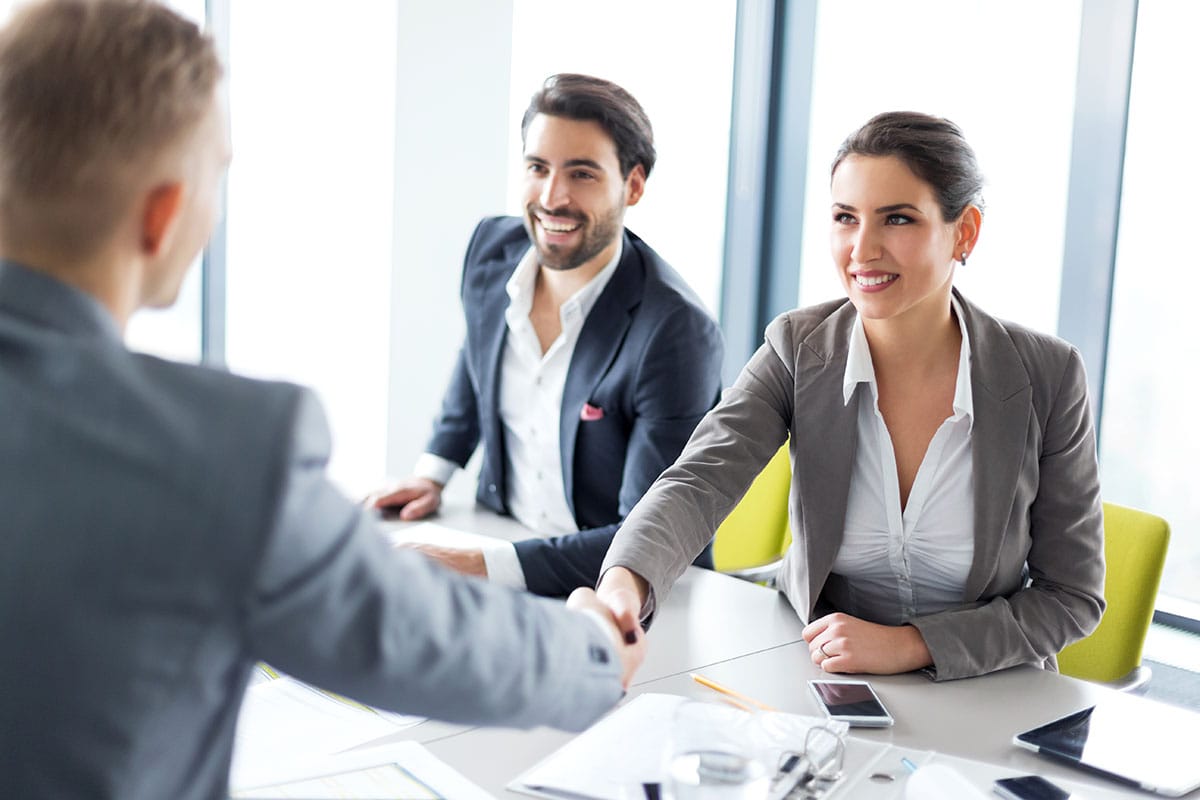 Disadvantages of Being a Landlord
Being a landlord isn't all peaches and cream.  Yet, you'll find that there is usually a straightforward solution to almost any problem.  Here are 10 challenges you'll face along with suggestions to resolve them.
Problem 1 – Rent Collection
Rent collection can be a hassle.  This is especially true if you like to collect the rent in person from multiple properties.  You might be confronting stressed tenants who are potentially dangerous.
Solution 1 – Automated Rent Collection
Set up an automated rent collection system.  You can use electronic pay systems and ACH arrangements to automatically transfer the monthly rent from a tenant's checking account to yours.  Some systems let tenants set up recurring credit card transactions for rent payments.  Investigate popular systems such as Buildium and QuickBooks for invoicing and collections.
Problem 2 – Time Consuming Property Showings
Property showings to new tenants are time-consuming and difficult to manage.  Often, prospective tenants break appointments or just waste your time.
Solution 2 – Procedures for Property Showings
You can set up systems and procedures to help prospects view rental properties.  For example, you might require an application form before showing a unit.  In addition, you can better control your time through video tours, scheduled open houses and lockbox showings. 
Problem 3 – Deadbeat Tenants
Some tenants turn out to be deadbeats that require eviction.  Evicting tenants can be a time-consuming and potentially expensive process.  A landlord should not be spending all of his time evicting deadbeat tenants.
Solution 3 – Pre-Screening Tenants
Use techniques like pre-screening and application verification to eliminate the riskiest prospects.  If you come across any untrue statements in an application, consider it a red flag.  Furthermore, a good tenant should be able to name a previous landlord who will provide a recommendation.
Problem 4 – No Written Policies
Some tenants are always asking for special favors.  For instance, a tenant might ask to pay the rent two weeks late without incurring the late charge.  This can become tiresome and burdensome especially if it happens often.
Solution 4 – Create Written Policies
Create written policies and adhere to them.  You can tell the tenant, "Sorry, but the policy is to add a $10/day fee for rent payments that are more than three days late."  Clearly, showing the tenant the written policy is much easier than negotiating it. 
Problem 5 – Repairs at all Hours
Some tenants want to request a repair fix at 10PM or ask a question a 6AM.  Tenants can be somewhat relentless and sometimes even thoughtless about time schedules and repair schedules.  This is especially true when some tenants work odd hours and expect the landlord to work around the tenant's schedule.
Solution 5 – Define Specific Office Hours
Set office hours and only accept phone calls during those hours.  After hours, let calls ring through to voice mail.  Of course, if it is a true emergency, you can always respond.  Try using Google Voice for call forwarding and voicemail.  Usually, tenants will learn to abide by your hours. 
Problem 6 – Complex Repairs
Some repairs are very time-consuming and complicated.  Furthermore, these repairs can become expensive as well, particularly if the manager is not a skilled technician.
Solution 6 – Outsourcing Repairs
Know when to outsource repairs.  If you are handy, you can perform minor repairs yourself.  But don't hesitate to call a licensed electrician or plumber when circumstances warrant.  Furthermore, keep a list of approved vendors and always require a written guarantee on the work performed.  Make sure to check that they have a current, valid license, insurance and bond.
Problem 7 – Paper Forms
It's hard to keep all the necessary forms on premises and neatly organized.  Physical paperwork can take up a lot of room, require additional file cabinet space, and then of course you can run out of the forms and have to purchase or copy more.
Solution 7 – Online Management Systems
A rental management system will have all the forms you need online.  You simply print them when needed.  Moreover, you can take it a step further and scan signed documents for storage in the cloud.  That way, you don't have to worry about filing and storing paper. 
Problem 8 – Special Rental Deals
Landlords often get requests from "friends" who want to receive a special deal on a rental.  It can sometime seem that tenants are incessant upon trying to get a deal for a loved one or a friend.  Tenants can sometimes pester the landlord into submission.
Solution 8 – Adherence to Written Policy
Never rent to family or friends.  You can even make it a written policy.  The reason is that any time a problem arises, you either get the short end of the stick or lose a relationship. 
Problem 9 – Under-Market Rents
A landlord might face under-market rents.  Even worse, this issue could and probably would lessen the overall property valuation.  The NOI would be lower, and thus the property value would suffer making a potential sale less attractive to the owner and making financing more difficult.
Solution 9 – Written Lease Expiration Notices
Always give tenants at least two months written notice prior to lease expiration, stating what the new renewal rental rate will be.  Furthermore, if your rents are truly under-market, you shouldn't worry about existing tenants moving out due to rent increases.
Problem 10 – Difficulty in Commercial Financing
The bank refuses to give the owner/landlord a mortgage, or it takes forever.  Many landlords/owners are good at managing their properties, but most are not good at finding and closing on the best financing on their own.  The commercial mortgage market is quite complex and difficult to maneuver.
Solution 10 – Hire Assets America®
Use Assets America® for all your financing needs.  Our network of private lenders and banks and many other institutions will do everything possible to get you funding and close in an expedient and timely fashion.
Frequently Asked Questions:  Becoming a Landlord
How much money can you make as a landlord?
Suppose you own a $5 million apartment building with a 10% cap rate.  You should be able to earn $100,000 a year in net operating income.  Use the cap rate formula to estimate the NOI on your property.
Do you need a license to be a landlord?
It depends on the local government.  Most states and municipalities require businesses to obtain licenses.  These might include a Certificate of Occupancy and a Housing Business License.  Always check with your state and city government before starting any business.
How do you become a successful landlord?
It takes a mixture of education and experience.  You should have a good business background, enjoy interacting with people, and be extremely attentive to details.  It doesn't hurt to have repair skills as well.  As we mentioned earlier, write down your policies and adhere to them.
What is it like owning an apartment building?
See our blog "Owning an Apartment Building: A Day in the Life."  In it, we separate the experience of owning a business from that of owning an investment.  If you want to be a landlord, you'll be running a business.  On the other hand, if you want passive income, you are an investor.
Related Articles