Assets America® offers multifamily loans (properties with five or more units), including apartment buildings and large condominium projects. Our multifamily options include: acquisition, refinance, multifamily construction loans, and multifamily bridge loans. If you're searching for loans for apartments or apartment building financing, look no further.
Multifamily Loans (Construction, Acquisition & Refinance Loans)
Assets America® provides multifamily financing for the acquisition, construction, and refinancing of existing multifamily rental properties. Additionally, we offer multifamily financing packages tailored to a specific project and a specific borrower's set of unique requirements. Our primary apartment loan funding sources include the following:
The Federal National Mortgage Association is Fannie Mae or FNMA. It offers its Delegated Underwriting and Serving (DUS) program for mortgage-backed securities (MBS). Consequently, multifamily properties back these funding facilities. In most cases, single multifamily properties back each MBS deal. Lenders in the DUS program perform their own underwriting, approval and loan servicing, within Fannie's overall guidelines. Moreover, Fannie guarantees its partners' multifamily mortgages are paid on time and repaid in full.
One reason DUS is popular is because of its semi-flexible terms, low rates and ability to structure complex features. These could include renovations and add-ons. In fact, DUS multifamily loans feature life-of-loan servicing without another master servicer or B-piece buyer. In other words, Fannie shares risk with investors by eschewing the sale of mezzanine bonds or B-piece subordinate bonds. Consequently, this format aligns its interests with those of the investor. DUS lenders can also seek out multiple bids from investors to benefit borrowers. This is a unique feature that minimizes rates.
How Assets America® Can Help
Need multifamily financing for a large apartment building project or large condominium project? Turn to Assets America®. Moreover, we are a large transaction commercial expert with close to four decades of experience. We have brokered numerous apartment loans and apartment building financing transactions. In addition, we provide second-to-none, personal service with outstanding results! Call us today at (206) 622-3000, or simply fill out the below form for a prompt response!
Apply For Financing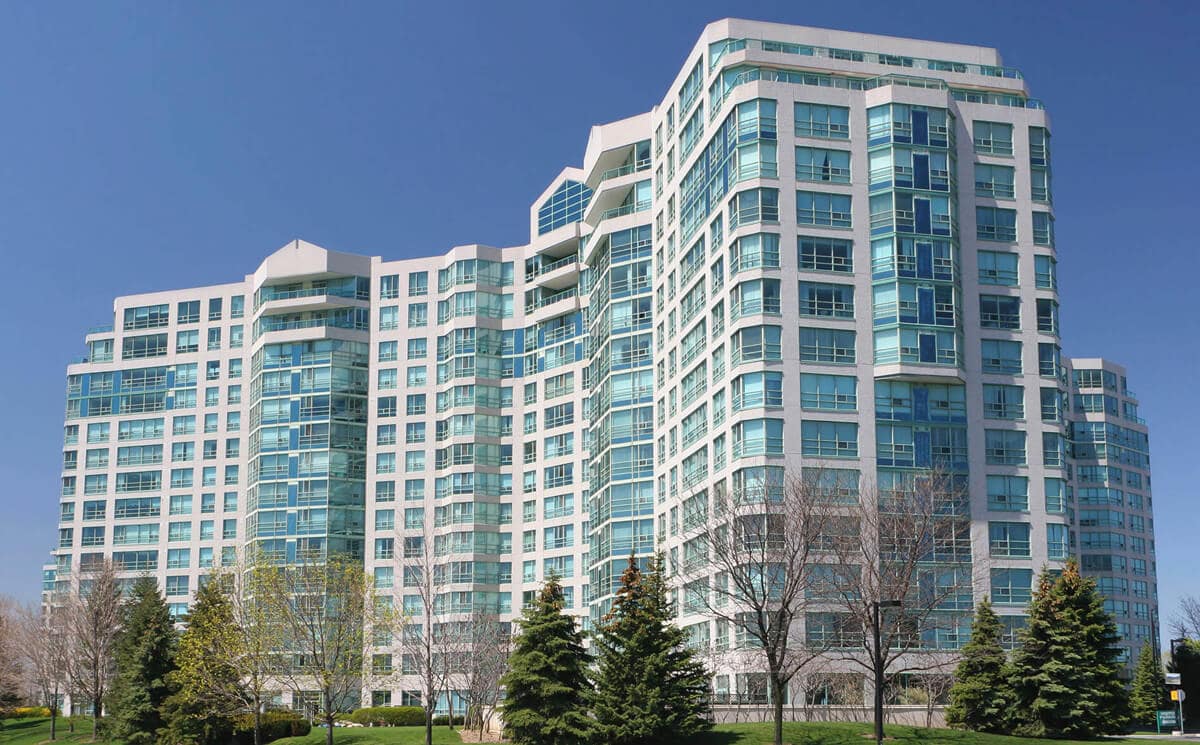 Fannie Mae Guaranteed Loan Features
Size: Starting at $3 million with literally no maximum
Terms: 5, 7, 10 and 12 and 30-year terms with a 30-year amortization
Rates: Fixed and floating rates available
LTV: 75 to 80 percent, non-recourse in most cases
DSCR: Minimum 1.25 DSCR, depends upon the loan to value
Rate Lock: Standard 30 to 90 days, early 45 to 180 days ahead of closing
Prepayment: Various options available
Fannie Mae multifamily financing is selective in regards to the financial strength of borrowers. In addition to the DUS program, Fannie also offers programs for affordable, senior and student multifamily housing.
Freddie Mac (Federal Home Loan Mortgage Corporation or FHLMC) offers apartment loan guarantees under its Freddie Mac Multifamily Loan platform. In most respects, the FHLMC program is similar to Fannie's, with the following features:
Size: Starting at $5 million with no maximum
Terms: 5 to 30 years, with up to a 30-year amortization
Rates: Fixed; interest-only rates are available
LTV: Up to 80% LTV, non-recourse in most cases
DSCR: Minimum 1.25
Rate Lock: Standard 60 to 120 days, additional options available
Prepayment: Various options available
In addition, Freddie also offers Small Balance Multifamily Loans of $0.75 million to $7 million, though here at Assets America®, our minimum loans typically start around $20 million. Freddie Mac multifamily financing is selective regarding the financial strength of borrowers.
Video – 2018 Freddie Mac Multifamily Housing Outlook
Multifamily Bridge Loans, Multifamily Construction Loans to Mini-Perm Loans & Multifamily Permanent Loans
Multifamily bridge loans serve multiple purposes. These bridge loans can be used for the acquisition of multifamily vacant land, for multifamily construction funds. Furthermore, they can be used for the lease up and stabilization of apartment building property. Multifamily stabilization is considered to be 90% leased for a minimum of 90 days, though 95% leased for 180 days is preferred.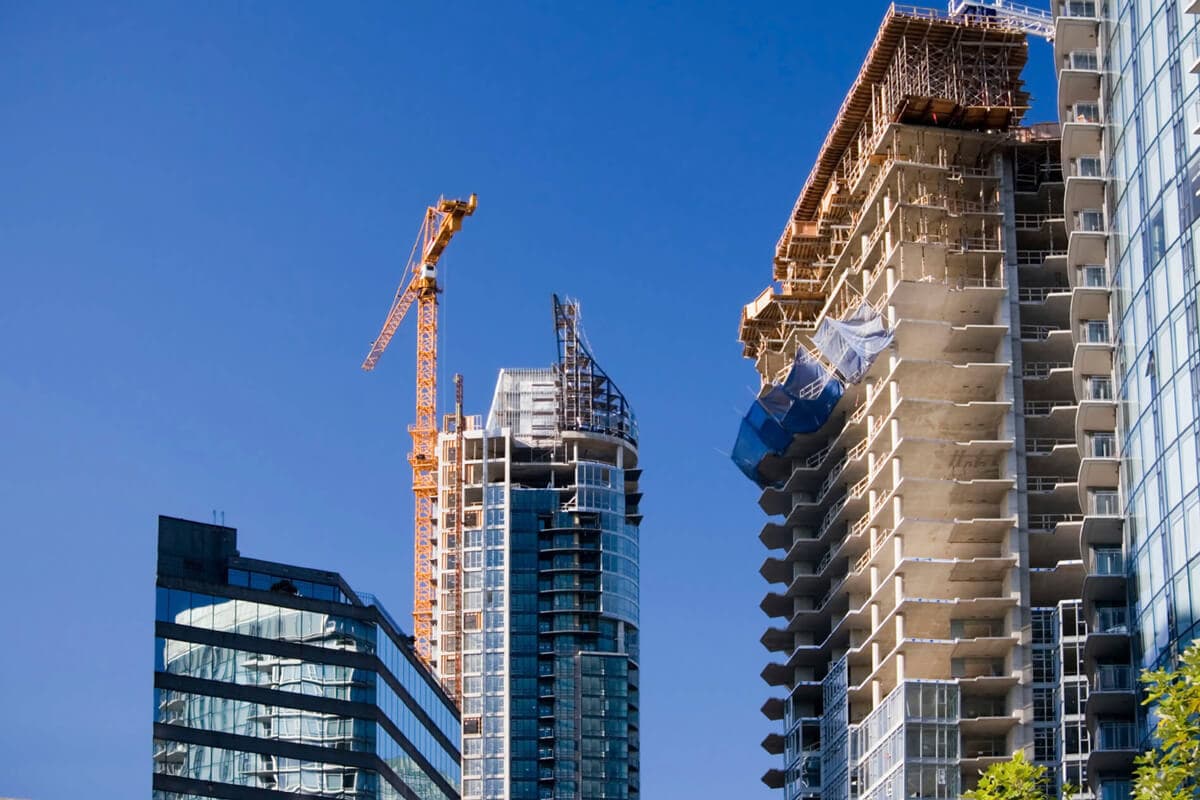 Bridge loans are also used for multifamily rehabilitation projects. These loans can address financial, legal or borrower credit issues and also apartment property issues. In more detail, multifamily bridge loans typically have terms from 12 to 18 months. They can have a couple of 6-month extensions built-in to the loan docs. Mini-perm loans are a type of bridge loan that require a Certificate of Occupancy on the multifamily property. Correspondingly, mini-perm bridge loans carry the property until a take-out loan can be funded. Multifamily take-out loans typically have terms from 5-years to 30-years. Comparatively, they require a bare-minimum of 90% lease stabilization for a minimum of 90 days known as "90 for 90."
Multifamily Loans from Banks (Community and Regional)
With greater than three decades of experience, Assets America® has developed a network of thousands of regional and community banks. We use these resources to fund all types of multifamily loans. These range from multifamily property acquisition to apartment construction loans to apartment building refinancing. Unlike HUD loans, apartment loans from banks require underwriting that assesses the creditworthiness of the borrower. Moreover, for borrowers with good credit, a bank loan offers fairly low-interest rates. And, it doesn't necessarily have as long of a list of requirements you will find on government, multifamily loans.
Life Company Multifamily Loans
Life insurance companies offer very competitive rates for large balance apartment loans. However, they often provide less leverage (lower LTC) than other multifamily loan sources. This is especially true for cash-out refinances. Generally, life companies are extremely selective and extend multifamily loans on only the highest quality, Class-A apartment loan projects.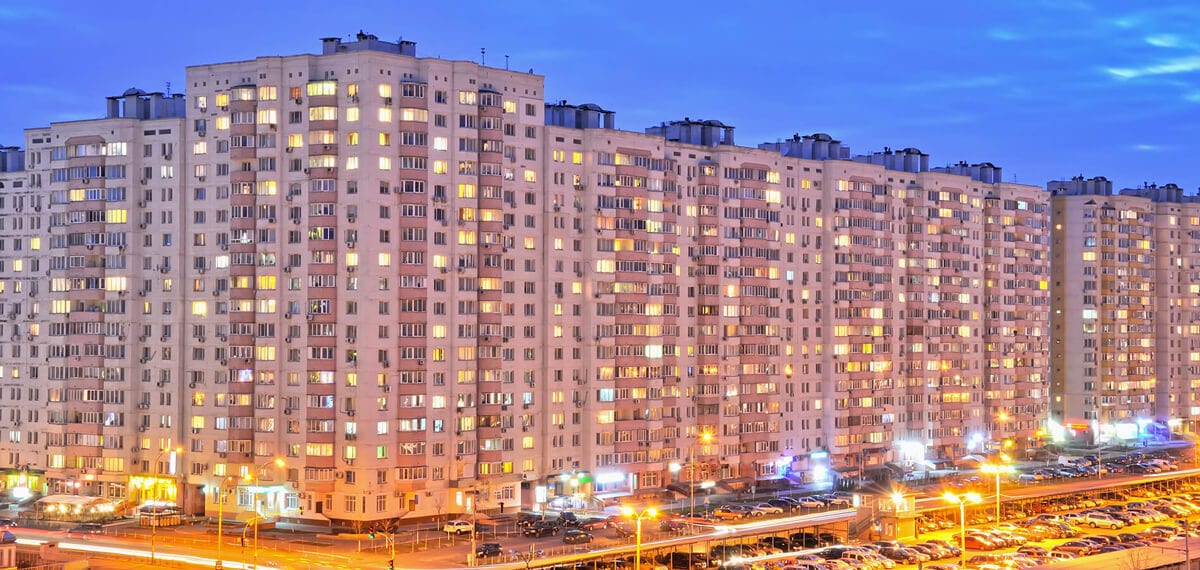 Mezzanine Multifamily Financing
Mezzanine construction loans are employed when the borrower seeks a higher level of leverage than can be provided on the primary debt (the first mortgage). Multifamily mezzanine loans are junior to primary debt. Furthermore, they are collateralized by a second lien on the multifamily property and/or by the borrower's private preferred equity. Construction mezzanine debt is handy if your primary, non-recourse multifamily financing has only 55% LTC.
You may wish to use the type of debt to increase your combined LTC. You can do this by adding additional debt to the capital stack. As a matter of fact, this would increase the total multifamily funds available to construct the apartment building project. In addition, you can generally obtain up to 90% combined loan to value (CLTC) on a multifamily mezzanine loan financing. Consequently, this may offer features such as non-recourse terms and interest-only payments. The term of the secondary multifamily mezzanine loan is coterminous with the primary multifamily loan.
Private Money Apartment Loans
Multifamily Private Money Loans can be from accredited multifamily investor funds and other non-accredited multifamily investor funds as well. It is often used to source bridge loans at or near the beginning of the apartment complex construction phase. Furthermore, another use is for multifamily acquisition, multifamily rehabilitation and other multifamily loan requirements. Typically, money from accredited investors is pooled together under professional management and invested in projects like multifamily buildings.
Private money multifamily loans have higher interest rates and in general substantially higher closing costs. Consequently, a clear exit strategy is paramount to the overall success of the apartment project. Assets America® works with a network of private money lending sources to finance apartment loans. These include loans for acquisition, construction, rehab, refinance, etc. Generally, Assets America® will source and put together the entire debt stack from acquisition through construction through multifamily takeout loans. See below 3D rendering of a mixed use development, multifamily over retail.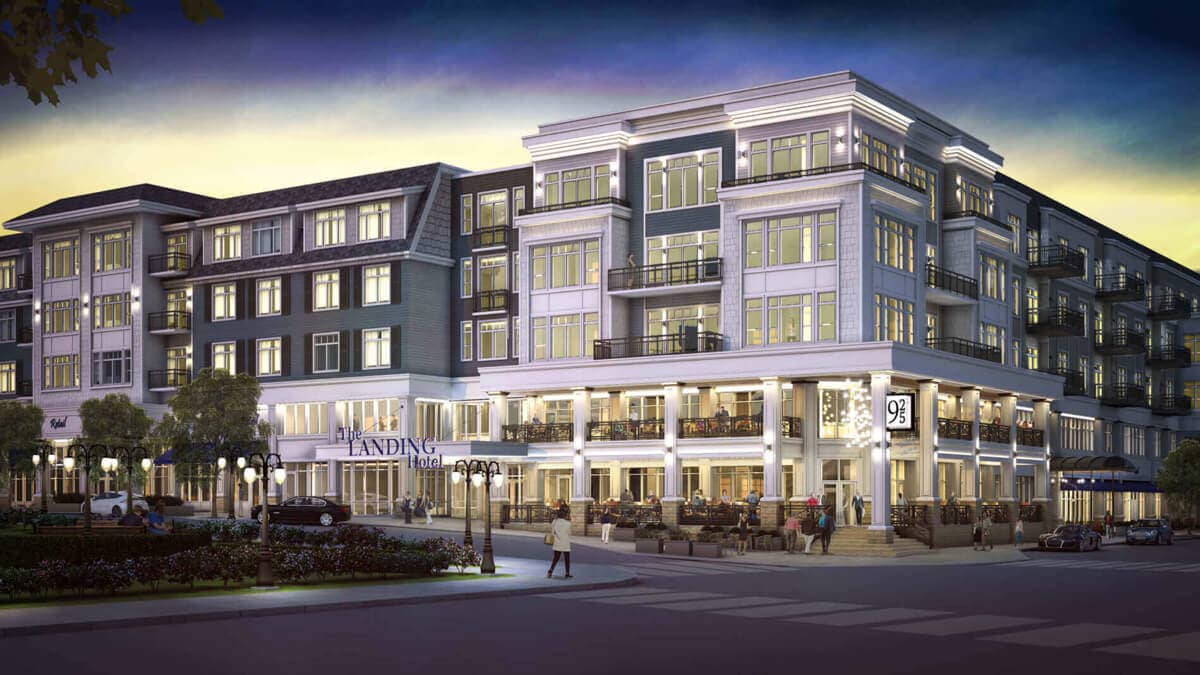 HUD 223(f) programs insure multifamily loans from HUD-approved lenders for the purchase or refinance of multifamily rental properties. The apartment loan project must have at least five apartments (that's the definition of multifamily) with baths and kitchens. The HUD 223(f) program requires the property to have been completed or substantially rehabbed at least three years prior to closing. HUD 223(f) loan programs allow twelve (12) months post-closing to complete non-critical repairs. Properties requiring substantial rehab are not eligible for this program. Loan limits are:
Market-Rate Projects: 83.3% LTV
Affordable Housing: 85% LTV
Rental Assistance Properties: 87% LTV
Mortgage terms range from 10 to 35 years, or 75 percent of the estimated life of the physical improvements.
These are FHA-insured loans for multifamily construction or substantial apartment building rehab projects. The insurance is available to HUD-approved lenders. This loan is fixed-rate, non-recourse, low-cost and high-leverage. Additionally, the take-out phase fully amortizes over a 40-year term on top of a three-year, interest-only construction phase. Consequently, this equates to a total term of 43 years. HUD loans are based solely on the property's value, without reference to the creditworthiness of the borrower. Underwriters evaluate the property's location, projected NOI and the developer's overall track record. HUD 221(d)(4) multifamily loans also require a pre-review process by the Department, adherence to wage standards, a bonded contractor and annual audits.
As a matter of fact, the minimum multifamily loan amount is $2 million. However, due to the time and cost to close most HUD 221(d)(4) financing, $15 million is the typical start point. Furthermore, the loan cannot exceed the lesser of:
Market-Rate Properties: 83.3% LTC or 1.20 DSCR
Affordable Housing Projects: 85% LTV
Rental Assistance Properties: 90% LTC or 1.11 DSCR
Commercial and retail space can encompass up to 10% of gross floor space, or 15% of gross income. Equally important, borrowers must be bankruptcy-remote, single asset entities, and can be either for-profit or non-profit. FHA also requires mortgage insurance. Furthermore, stabilization must be projected within 18 months upon receipt of the Certificate of Occupancy.
Infographic – Multifamily Loan Financing – What You Need to Know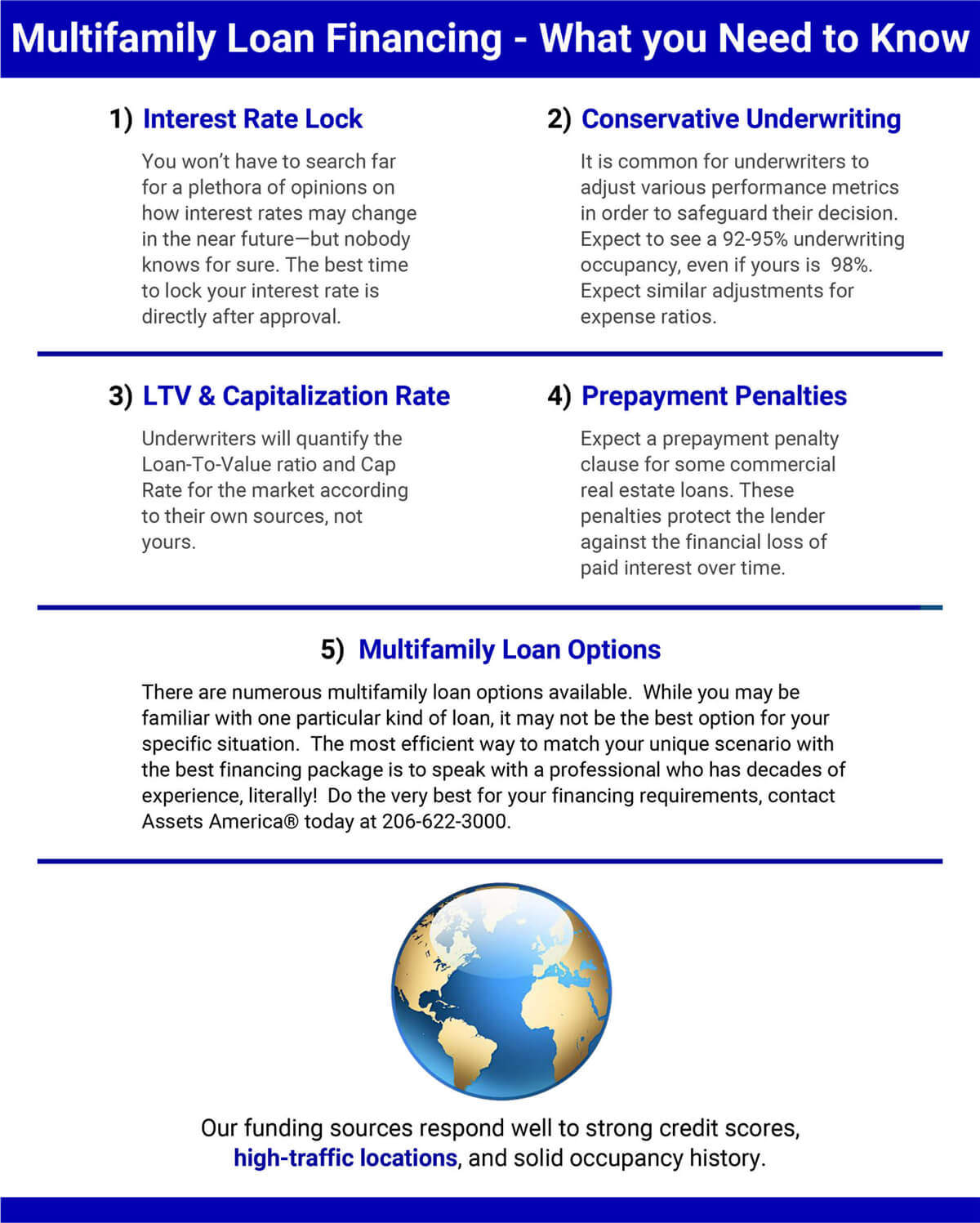 Multifamily Characteristics & Properties
Certain metrics are important when buying or building multifamily units, including:
Loan to Cost Ratio. This denominator includes all costs to build the apartment building complex. We offer apartment construction loans with a loan to cost (LTC) up to 80%. However, we can go higher in certain situations.
Loan to Value Ratio. This ratio compares the size of the loan with the fair market value of the apartment building property. We offer apartment loans LTCs up to 80%.
Debt Service Coverage Ratio. DSCR is the multifamily property's net operating income (NOI) divided by its annual debt service. Typically, we look for DSCR ratios of 1.15 or higher.
Common Terminology for Multifamily Loan Financing
| Term | Definition |
| --- | --- |
| Amortization | The paying off of debt in regular installments over a period of time |
| B-Piece Buyer | Someone who purchases B-rated and BB/Ba-rated bond classes, in addition to the unrated class |
| Bankruptcy-Remote | A party within a corporate group whose bankruptcy has as little economic impact as possible on other entities within the group (typically a single-purpose company) |
| Bonded Contractor | A bonded contractor has a surety bond, which often goes hand-in-hand with getting licensed or signing up for a building permit |
| Debt Service Coverage Ratio (DSCR) | A ratio that states net operating income as a multiple of current debt obligations due within one year |
| HUD Loans | Loans from the US Department of Housing & Urban Development |
| Lien | A form of security interest granted over an item of property to secure the payment of a debt or performance of some other obligation |
| Master Servicer | The party who services the loans through to maturity unless the borrower defaults; the entity who manages the flow of loan payments |
| Mezzanine Bond | A loan that is secured by a property and is senior to any equity |
| Mortgage-Backed Securities | A kind of asset-backed security that is secured by a mortgage or collection of mortgages |
| Non-Recourse Terms | A type of loan secured by collateral, typically property, which can be seized in the case of non-payment, although no further action can be taken if the value of the property does not match the outstanding debt |
| Rate Lock | An unchanging interest rate agreed upon by the lender and borrower during the mortgage process |
| Subordinate Debt | A loan or security that ranks below other loans or securities in regard to claims on assets or earnings |
Application Checklists for Multifamily Loans
Below is a list of documents that are required when you apply for a commercial multifamily loan. However, every situation is unique and you may be required to provide additional documentation. So, if you are asked for more information, please be cooperative and provide the information requested as soon as possible. It will also help speed up the loan application process.
General Checklist Items:
Rent Roll – Signed, Dated & Certified
Income & Expense (P&L's) – 2017, 2018, & Year to Date – Signed, Dated & Certified
Sample Rental Agreement – Subject Property
Management Agreement – Subject Property
Laundry Lease & any other Subject Property Leases
Mortgage Statement(s) – Current stmt & last year-end stmt (for all loans)
Hazard Insurance – Subject Property – Acord 25S & Acord 28
Hazard Insurance Premium(s) – all properties
Statements – Bank Accounts, Stocks, Bonds, IRA's, etc. – 2 months each (all pages)
If Purchase – Copy of Buyer & Seller Executed Purchase Agreement, plus all offers and counter-offers and a copy of the escrow instructions
Photos – front, back, sides, plus the interior of some units, parking area, etc.
Photos – Street Views: North, South, East & West
History of Subject Property
Limited Liability Companies (LLCs):
Filed copy Articles of Organization (LLC-1 or LLC-10 if restated) with all filed amendments (LLC-2)
Filed copy Statement of Information (LLC-12) along with all filed amendments (LLC-11)
Operating Agreement – Signed, including all exhibits, schedules, and amendments
Statement of Real Estate Owned (SREO) – Borrowing Entity
Balance Sheet – Borrowing Entity
P&L – 2017, 2018, & Year to Date – Borrowing Entity
Federal Tax Returns – 3 Years
IRS Form 8821
Managing Member(s), Member(s) with a 20% Interest, & Individual Applicants:
Personal Financial Statement
Schedule of Real Estate Owned (SREO) – Personal
P&L – 2018 & Year to Date (if self-employed), OR 2010 W-2 and recent two paystubs (if employed)
Mortgage Statement(s) – All Properties
Hazard Insurance Premium(s) – All Properties
Property Tax Bill(s) – All Properties
Homeowner's Association Statement(s) – All Properties (if applicable)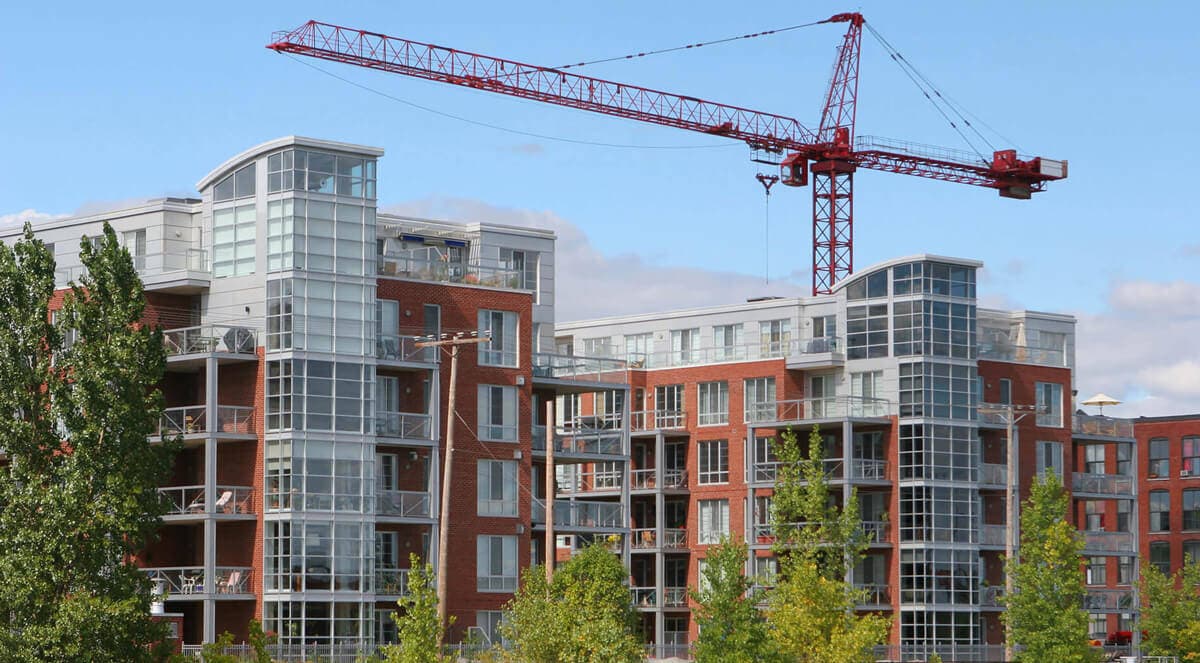 Online Resources for Multifamily Loans
Related Articles on Apartment Loans