Ultimate Guide to Ship Financing
We provide ship financing for the building, new construction, refurbishing, refinancing,  purchase (acquisition), and leasing of commercial cargo and cruise ships, as well as other large, marine assets. Ship financing and marine finance cover a wide variety of ships and support structures. Assets America can arrange marine loans starting at $10 million with no upper limit.
In this ultimate guide, we cover:
How Ship Financing & Ship Loans Work
Structure of a Typical Financing Arrangement
Types of Maritime Financing Solutions
Types of Maritime Vessels
Glossary of Relevant Terms
FAQs for Maritime Loans
How Assets America Can Help
Resource List of Helpful Links

How Ship Financing Deals Work
There are several participants in a typical ship financing deal. Let Assets America® handle all your ship financing.
Structure of Typical Arrangement
During the ship financing pre-delivery phase, a bank provides a pre-delivery construction or refurbishment maritime loan. They release the loan in installments to a shipyard. Ship financing receives backing from a corporate guarantor and a refund guarantor. The ship financing pre-delivery security package includes:
Assignment of Shipbuilding Contract
Assignment of Refund
Guarantee (from a Refund Guarantor acceptable to Lender)
Corporate Guarantee
Post Delivery Phase
In the ship financing post-delivery phase, the borrower/vessel owner receives a commercial boat loan, which may in turn finance a charter contract with a charterer.
The ship financing post-delivery security package includes:
Maritime Mortgage on Vessel
Assignment of Charter
Contract Assignment of vessel earnings, insurances and requisition compensation
Charge over bank account
Pledge of shares of Borrower
Corporate Guarantee
Ship Manager's undertaking
The structure of a ship financing lease deal is somewhat similar to ship financing purchase transactions.
Assets America® Provides Ship Financing and Ship Leasing Solutions from $10 Million
Assets America® is a trusted source for marine finance. We can arrange marine finance loans for all kinds of ship financing, including:
Ship financing
Construction loans
Lease/Bareboat charters
New and used vessels and marine equipment
Refinances
Ship mortgages, including preferred ship mortgage
As a maritime vessel finance brokerage and ship financing company, we have the flexibility to arrange marine loans for any kind of commercial vessel. We offer commercial boat loans, ship financing, and maritime vessel mortgage arrangements to help you obtain the ship loans you need.
If you are interested in maritime loans and ship financing, don't waste your time with other marine finance companies. Come directly to Assets America®, the only marine finance company you need for complete ship financing transactions. Call our offices today at (206) 622-3000, or simply fill out the form below for a prompt response!
Apply For Financing
Assets America® is more than just commercial real estate loans. We provide ship financing for the building, refurbishing, refinancing and purchase of commercial cargo and cruise ships, as well as other marine assets.  Ship financing and marine finance cover a wide variety of ships and support structures. We can arrange marine loans starting at $10 million with no upper limit.
Types of Maritime Vessels
The two primary types of maritime vessels include commercial ships and passenger ships. We cover both kinds of vessels in detail, including the numerous types of ships within each category.
Commercial Ships
The location of the operation decides the categorization of commercial ships. They include cargo ships, deep ocean ships, ocean-going construction lifts and platforms, coastal and inland ships, and offshore.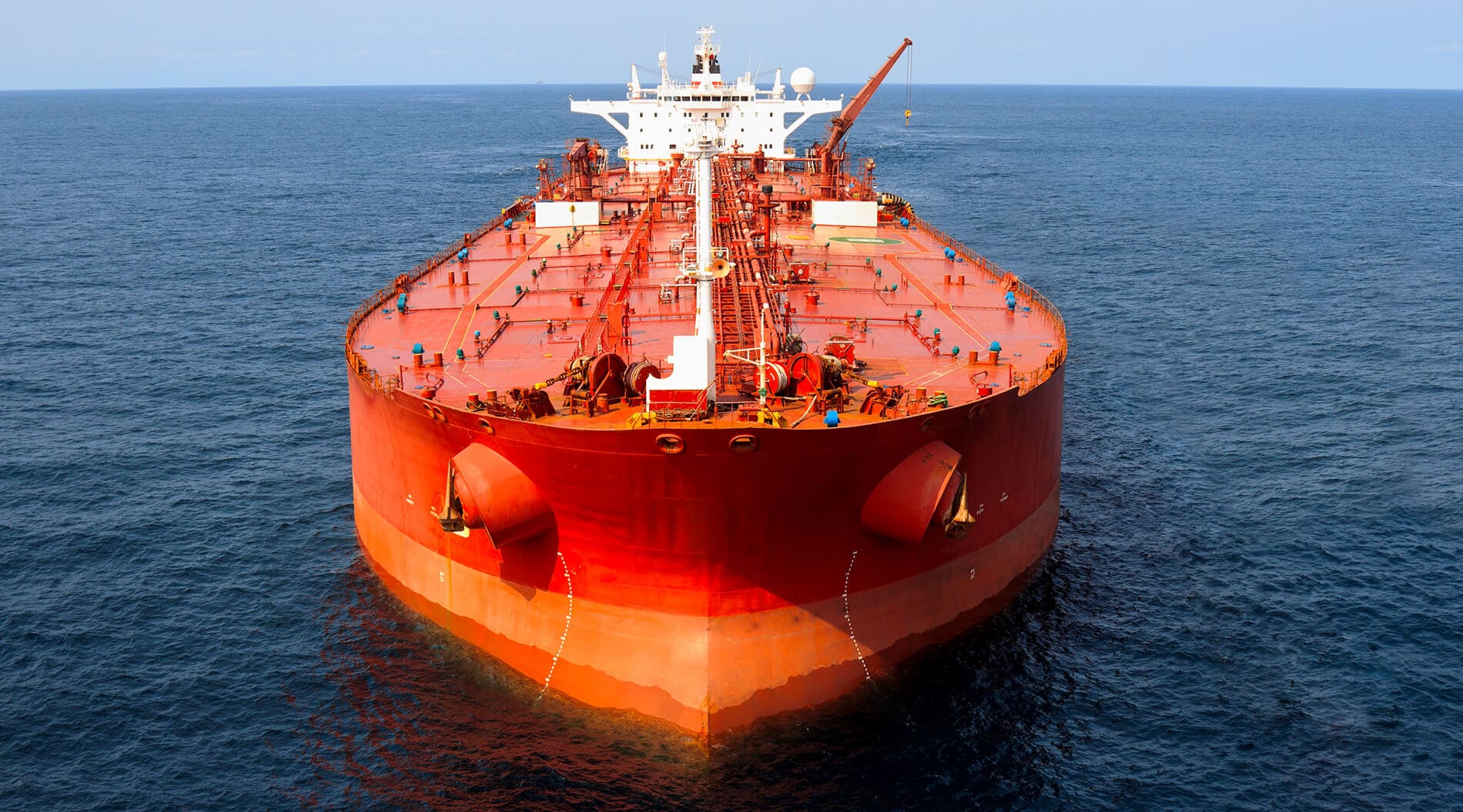 Cargo Ships
Cargo ships carry cargo across the seas. There are six categories:
1. General Cargo Vessels
These ships transport packaged cargo like motor vehicles, machinery, food, dry chemicals, clothing and much more.
2. Tankers
These ships include oil tankers, supertankers (see below image), global supertankers. They carry various types of wet cargo, including chemicals, gases, and petroleum products. Tankers also carry liquid food products like vegetable oils, fresh water, wine, and molasses.
Some tankers require vapor recovery systems, tank heaters, and pressurized tanks. The largest supertankers, known as ultra-large crude carriers, can hold up to 550,000 tons deadweight. The U.S. is among the top three owners of oil tankers and supertankers, along with Japan and Greece.

3. Container Ships
These ships carry cargo in truck-size intermodal containers that are lifted to and from the ship. The loads are typically a mix of 20-foot and 40-foot standard containers. Container ships transport about 90% of non-bulk marine cargo with capacities of up to 21,000 containers (night-time image of a large container ship below).
4. Dry Bulk Carriers
These ships carry dry cargo in loose form. Typical cargo includes coal, ore, grain, cement and so forth. The largest dry bulk carriers can carry up to 400,000 tons deadweight. Small dry bulk carriers are hard to distinguish from general cargo ships.
5. Multi-Purpose Vessels
These vessels carry different classes of cargo, including dry, wet and general cargo, at the same time. A multi-purpose vessel might carry steel, wool, paper rolls, and building materials simultaneously.
These ships often have complex designs making their build, time-consuming, difficult and most importantly, expensive. The variety of cargo items means that these ships must accommodate different types of loading gear.
6. Reefer Ships
These ships carry refrigerated cargo, including frozen and perishable commodities. Reefer ships include side-door, traditional and container vessels. Container reefer ships hold refrigerated containers. Side-door reefers have conveyors or forklifts to load cargo. Traditional reefer ships have top-opening hatches loaded by cranes and derricks.
Building the World's Largest and Most Efficient Container Ship
Deep Ocean Ships
Deep ocean vessels can cross the seas and travel great distances. In addition to tankers, dry bulk carriers, container ships and multi-purpose vessels, deep ocean vessels include:
1. LNG Carriers
These are specialized tankers for carrying liquified natural gas (LNG). The largest LNG carriers have a capacity of up to 9.2M cubic feet, or 50,000 tons. Typical LNG carriers have four to six tanks, each carrying several submerged pumps organized into pump towers that run the entire depth of the tank.
Specialized LNG carriers include ones that break ice, are powered by LNG, and membrane-type vessels with emergency pump facilities. The pumps move LNG into pipes that run along the vessel deck and branch into cargo manifolds that load or discharge LNG (see below image).


2. Roll-On/Roll-Off Ships
Known as RORO ships, these vessels carry wheeled cargo, including cars, semi-trailers, trucks and railroad cars. Cargo may be driven onto and from the ships under its own power or mounted on a self-propelled modular transporter.
Ramps may be built into the ship, or the RORO may use shore-based ramps to move cargo. Loading may occur at the sides, bow and/or stern. RORO vessels include car carriers, barges, ferries, and cruise ferries. Ferries allow passengers to drive their cars onto and off the ship, and the largest ones hold 550 to more than 1,300 cars.
Cruise ferries hold a mix of cargo and passengers. Capacity is measured in units called lanes in meters (LIMs), computed as the product of cargo length, lane width and the number of decks. A ConRo ship is a RORO/container ship hybrid.
3. Car Carrier
This a specialized type of RORO ship for carrying vehicles across the ocean. Car carriers, as well as pure car/truck carriers, have a boxlike superstructure that fully encloses the cargo. Vehicles are loaded and unloaded through ramps at the stern and on the side.
Car carriers can accommodate thousands of vehicles, including automobiles, trucks, trailers, tracked units, and heavy machinery vehicles. The decks may be liftable to change the vertical clearance and reinforced to handle high-and-heavy cargo. A typical 12-deck car carrier can hold 6,500 vehicles, and it may have three heavy decks capable of holding up to 150 short tons of cargo.
4. Cable Layer
Also known as a cable ship, these deep-sea vessels lay underwater cables for electric power transmission, telecommunications, and other purposes. These ships have cable sheaves that guide cable over the bow and/or stern.
The two main types are cable-repair and cable-laying ships. Cable repair ships are smaller and nimbler. Although they can lay cable, they are primarily involved in repairing broken cables. Cable-laying ships are larger and less maneuverable, with parallel cable storage drums and a linear cable engine that speed up the process.
The newest designs are capable of both cable-laying and repair. One modern layer/repair ship can lay 1,000 miles of cable to a depth of 9,000 feet.
5. Deep Sea Tug
Deep sea tugs come in several varieties, including (1) the standard seagoing tug, (2) a notch tug that works with a specially designed barge, (3) integrated tug and barge that lock together, and (4) articulated tug and barge that hinge together. These vessels are the largest, most powerful and most seaworthy of the tugboats.
Ocean-Going Construction Lifts and Platforms
Beyond ship financing, Assets America® arranges marine loans for ocean-going construction lifts and platforms. These are a group of specialized vessels or equipment that perform specific tasks at sea. They include:
1. Crane Ships
Also known as floating cranes, these are ships designed for lifting heavy loads. The very biggest crane ships are used in deep ocean and offshore construction and are often monohulled, semi-submersible or catamaran designs. A sheerleg crane is fixed and doesn't rotate, so the crane ship must perform the maneuvering to precisely place loads.
Smaller crane ships are barges that operate in rivers, coastal waters, sheltered waters, and ports. A harbor pontoon crane barge has a crane mounted on a pedestal or on rails that permit movement. The world's largest floating crane stands 450 feet tall and has a lifting capacity of 4,100 tons.
2. Floating Water Platforms
These platforms allow on-water construction for moderate and deep-water projects. The various types include spar, semi-submersible, tensioned leg and extendable draft platforms. The platforms typically have low buoyancy, but the biggest ones have higher buoyancy, requiring side tanks.
Floating water platforms must be able to withstand severe weather and hurricanes. Power platforms produce and transmit oil, gas and electricity. Oil platforms are usually fixed installations located at key points within an offshore oil field. Offshore wind turbines rest on floating platforms tethered to the ocean floor.
Coastal and Inland Ships
Assets America® provides marine loans for coastal and inland ships that operate along the coast and in lakes, rivers, canals and other bodies of water. The main types of vessels include:
1. Tugboats and Articulated Tug Barges
Tugboats (or towboats when operating on rivers) are responsible for maneuvering other ships by pushing or pulling via direct contact or tow lines. They are necessary when large ships must maneuver in crowded conditions, like those at harbors and in canals.
They also move vessels that are not self-propelled, like barges, oil platforms, log rafts, and disabled ships. Tugboats can serve as icebreakers, firefighting boats, and salvage boats. Harbor tugboats are smaller and wider than seagoing ones and must operate in shallower waters. River towboats feature a flat bow or front that aligns with a barge's rectangular stern (below a tugboat earns its keep).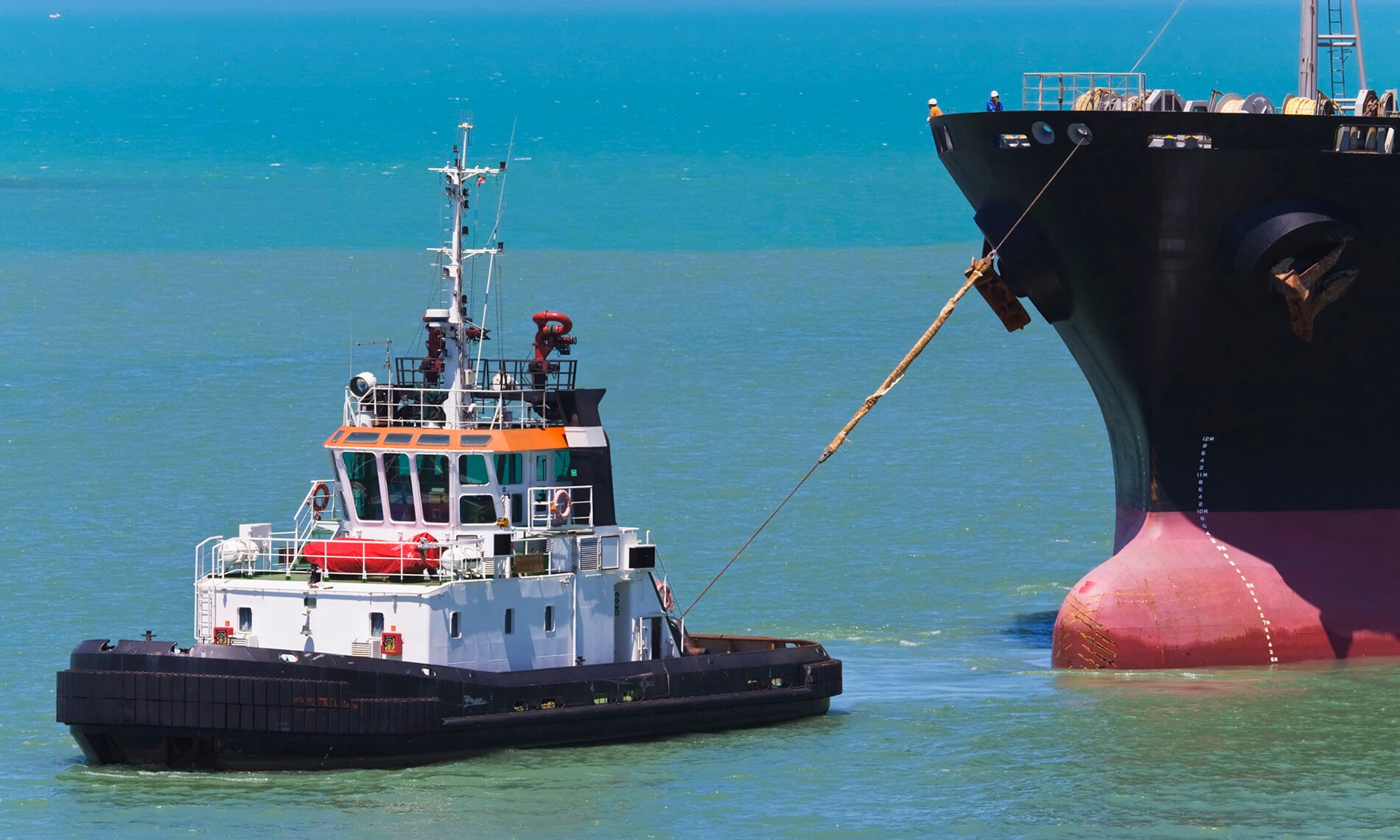 2. Barges
These are flat-bottomed ships that operate on canals and rivers. Barges can carry heavy cargos or haul garbage. They have an outer hull (in either a curved bow or box configuration) and an internal cargo box. Those that are not self-propelled require a tugboat for movement. Barges may have a waterproof top to protect against the elements.
There are many types of barges. For example, there are:
Dry bulk cargo barges carry steel, coal, gravel, and other dry freight.
Hopper barges carry land-fill materials for dumping in lakes and rivers.
Liquid-cargo barges transport chemicals, refinery products, liquified natural gas, and other liquids.
Lighters are a flat-bottomed barge that transfers goods and passengers between moored ships.
3. Dredgers
These are specialized ships that remove and relocate material from a waterway to deepen the channel or recover useful material. The two main types of dredgers are suction and mechanical ones.
Suction dredgers suck material through a pipe that has a device on it to disturb the submerged material. The different types of suction dredgers include (1) auger, (2) cutter, (3) trailing, (4) jet-lift, and (5) airlift.
Mechanical dredgers make direct contact with the submerged material. The different types include:
Grab
Bucket
Backhoe/Dipper
Bed leveler
Krabbelaar
Water injection
Pneumatic
Snagboat
Amphibious
Submersible
Fishing dredgers
Offshore Vessels
There are many types of vessels that operate offshore, on the continental shelf. Many perform service tasks that support other vessels and structures. There are several types listed below.
1. Anchor Handling Tug Supply Vessels
These vessels handle oil-rig anchors, tow the anchors to the rig and attach the anchor to secure the rig. Sometimes, these vessels also act as supply transports and emergency response vessels. Anchor handlers have winches and open sterns to store anchors on the deck. The vessels also have specialized onboard machinery for handling and quickly releasing anchors.
2. Oil Rig, Oil Rigs and Platforms
These are large structures that facilitate well drilling to extract underwater oil and gas formations. Platforms are often like small cities, housing and caring for stationed personnel. Floating platforms can be towed and positioned where needed.
Other platforms are fixed to the sea floor. Platforms may connect to multiple wells through umbilical connections and flow lines. A jackup rig is a mobile offshore drilling unit with moveable legs that can raise the platform above the water surface (image of a red oil transfer ship in front of a large oil rig below).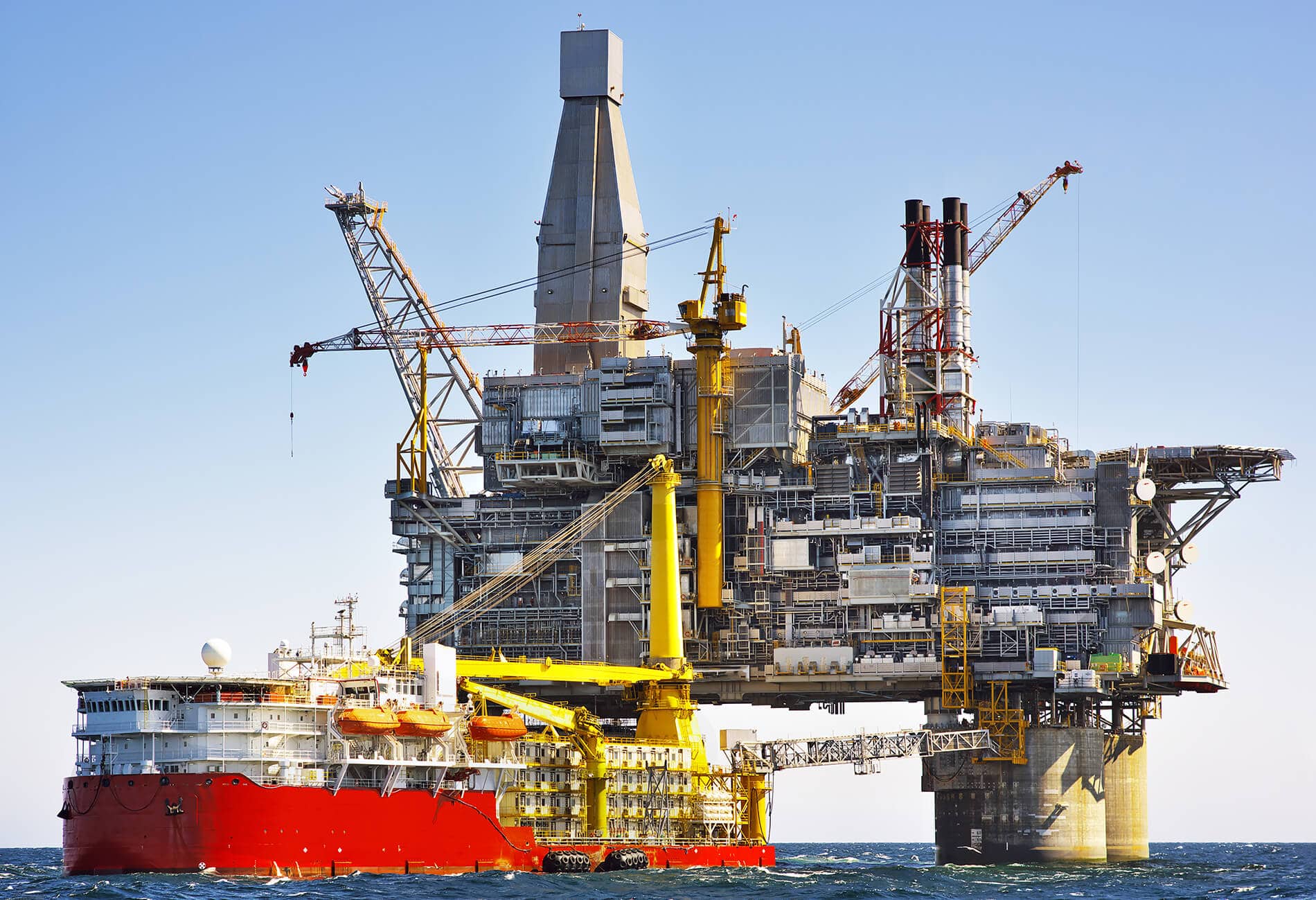 3. Platform Supply Vessels
These ships supply gas and oil platforms. Their typical length is 50 to 100 meters. These vessels transport goods, equipment, and personnel to the platforms and related offshore structures. Supplies often include diesel fuel, drilling mud, water, chemicals, and pulverized cement.
4. Well-Stimulation Vessels
Offshore oil wells often need some type of intervention to correct problems or increase production. One type of intervention vessel performs well stimulation by temporarily adding drilling capacity to the rig or platform. In some cases, these vessels can drill the primary well, replacing the conventional drilling oil rig. They also can pre-drill the top sections of undersea wells.
5. Shuttle Tankers
These vessels ship oil from an off-shore oil field constructing pipelines is either not desired or simply inappropriate. The tankers have dynamic positioning equipment to help maintain their position relative to the oil platform. They also have an arrangement of pipes for off-loading as well as advanced safety systems to snuff out fires.
6. Floating Production Storage and Offloading Units
These are floating vessels that serve the offshore gas and oil industry. These vessels receive the well output, and process and store it until it can be offloaded onto an oil tanker or pipeline. Some vessels are purpose-built, while others are converted oil tankers. Variations include vessels that don't perform processing, vessels that can perform drilling, and vessels that have one or more regasification units.
Passenger Ships
These are merchant ships that carry passengers (rather than cargo) over water. The three main categories of commercial passenger ships are ferries, ocean liners, and cruise ships.
1. Cruise Ships
These ships are used for pleasure voyages where the ship itself is the main attraction. They often stop at ports of call to allow passengers to visit many different destinations on one cruise. Cruise ships typically make round trips, as opposed to ocean liners that make line voyages.
However, cruise ships and ocean liners share similar designs, including thick hulls and high freeboards. They are usually very luxurious, with entertainment, bars, restaurants, and quite often gambling. Currently, the largest cruise ship is the Symphony of the Sea, owned by Royal Caribbean International.
You may be interested in our article, How Much Does a Cruise Ship Cost?

2. Ferries
These are merchant vessels that carry passengers over limited distances, often making multiple stops. They are a form of public transportation that can be much more economical than bridges and tunnels.
There are many types of passenger ferries. For example, these include:
Double-ended
Hydrofoil
Hovercraft
Catamarans
RORO
Cruise ferries
Turntable ferries
Pontoon ferries
Train ferries
Foot ferries
Cable ferries
Air ferries
Whatever the type, ferries typically dock at specialized facilities known as ferry slips. RORO ferries can have an adjustable ramp, known as an apron, to facilitate loading and unloading.
3. Ocean Liners
These are the large ships that transport passengers across oceans and seas. These ships are usually quite luxurious with dozens or hundreds of passenger cabins. These strongly built ships have thick hull plating and a high freeboard to stand up to rough seas.
Ocean liners are small floating cities that must accommodate a large amount of fuel, food and other consumables. Perhaps the most famous ocean liner currently operating is the Queen Mary 2, with a gross tonnage of 149,215.
Glossary of Ship Financing Terms
| Term | Definition |
| --- | --- |
| EDIFACT | An acronym for the Electronic Data Interchange for Administration, Commerce, and Trade, which is the international data interchange courtesy of the UN |
| Twenty-foot equivalent unit (TEU) | A unit of measurement denoting the standard length of one shipping container |
| Forty-foot Equivalent Unit (FEU) | A unit of measurement denoting the standard length of two shipping containers |
| Jumboising | Refurbishment of a ship to add cargo-carrying capacity |
| Lanes in Meters (LIMs) | A unit of measurement to describe the area for the Roll On/Roll Off loading and unloading process |
| Lloyds' Registry | An organization that surveys and appraises ships, which insurance underwriters and other relevant parties use to establish the condition of an ocean-going vessel, especially cargo ships |
| PITI | An acronym for Principal, Interest, Taxes, and Insurance, the fundamental aspects of any mortgage payment |
| Pilotage Dues | The fee due to the owner of a ship for finding a suitable pilot |
| Platform | Also called a flat, the span of a typical cargo ship is 20 or 40 feet, otherwise known at 1 TEU or 1 FEU |
| Ship Chandler | A company that sells equipment and supplies for ships |
Frequently Asked Questions – Shipping Financing
What's the difference between a shipping line and an owner container?

A shipping line is a company that provides cargo ships for commercial transport, but the owner container provides the containers. Sometimes the shipping line owns the containers aboard, but not in every case.

What do COC and SOC stand for?

COCs are Carrier Owned Containers, while SOCs are Shipper Owned Containers. COCs belong to the entity that owns the cargo, while SOCs belong to the shipping line and are leased out to the cargo company.

What does off-hire mean in shipping?

An off-hire cargo ship is unavailable for commercial transport.

What does a shipping agency do?

On behalf of the ship owners and charterers, the shipping agency manages the process of commercial transportation from port-to-port. If the manager is an individual, they are called shipping agents.

Where can I find information on shipping and freight documentation, logistics, and mari-time law?

Is commercial shipping a profitable business?

Shipping is a cyclical business. An important metric for measuring the future profitability of shipping lines is the number of ships currently under construction added to the number currently available for hire. Because it typically requires 4 years to build a cargo ship, the maximum number of cargo ships that will be available for leasing over the next 4 years is fairly predictable. The smaller the number of ships available for hire, the higher the cost of leasing a ship.
Online Resources