Multifamily for Sale – Complete Buyer's Guide
January 30, 2019
The market for multifamily for sale properties is constantly evolving, and 2019 promises new opportunities and challenges.  In this guide, we'll address how the process of multifamily investing, including finding, evaluating and financing attractive properties. 
To start, we recommend you read our article Complete Guide to Multifamily Loans.
What Is a Multifamily Property?
Commercial multifamily properties contain 5+ residential units usually in the form of an apartment building/complex.  It also includes multi-unit townhouses and condominiums within a complex.  You might find units sitting side by side and/or stacked vertically.  Whether you are looking for multifamily for sale properties or apartment buildings for sale, you'll need to identify the properties that best meet your objectives.  This means that you'll be checking the multifamily listings.  As you identify possible properties for sale, you'll need to analyze each one to assess its risk/reward potential.  Once you select a multifamily for sale, you must arrange financing.  Assets America® finances multifamily for sale and apartment buildings for sale with loan amounts starting at $5 million with virtually no upper limit.
To start your search for the appropriate multifamily for sale, you'll need to understand the latest rental trends.  This includes cost factors and supply.
Apply For Financing
How to Find Multifamily Properties for Sale
To help optimize your search for multifamily for sale, be aware of where we've been and where we're heading.
We are coming off an impressive year 2018 in multifamily real estate.  We've seen income growth and property appreciation, making multifamily investing a solid choice.  Every year, dynamic changes affect the real estate markets, and 2019 will be no exception.  Three of these changes will impact the market for multifamily for sale:  Rising interest rates, rising supply, and emerging risks.
The Role of Interest Rates
Your budget shapes your plans to acquire multifamily for sale property.  That budget must account for debt pricing, which is the primary factor affecting the multifamily market.  Therefore, you need to anticipate interest rate movements as you search out multifamily and apartment buildings for sale.
2018 saw some volatility in the stock market that temporarily pushed up Treasury yields by about 0.75%.  That equates to a fairly sizeable rate uptick.  The question is whether the Federal Reserve will continue to push interest rates higher.  After some jawboning from the White House, the Fed's current posture, articulated on January 30, 2019, is to show increased patience before boosting rates again, citing subdued inflation. 
Still, it would be naïve to think that the Fed has completely abandoned its war on inflation.  Your budget needs to reconcile this fact as you work out the cap rate requirements for multifamily for sale properties.  For acquisitions, the cap rate (i.e., the rate of return) is the net operating income divided by the purchase price.  All things being equal, NOI decreases as debt service costs rise.  The implication is clear – as interest rates rise, you either have to accept a smaller rate of return or you need to negotiate more favorable pricing.  This is why it is so critical to obtain the best financing possible. 
Assets America® Can Help!
That's where Assets America® comes into play.  Our long-term industry knowledge, coupled with network of banks and private lenders gives you access to the best deals available.  This can substantially help you to preserve a cap rate that meets your demands.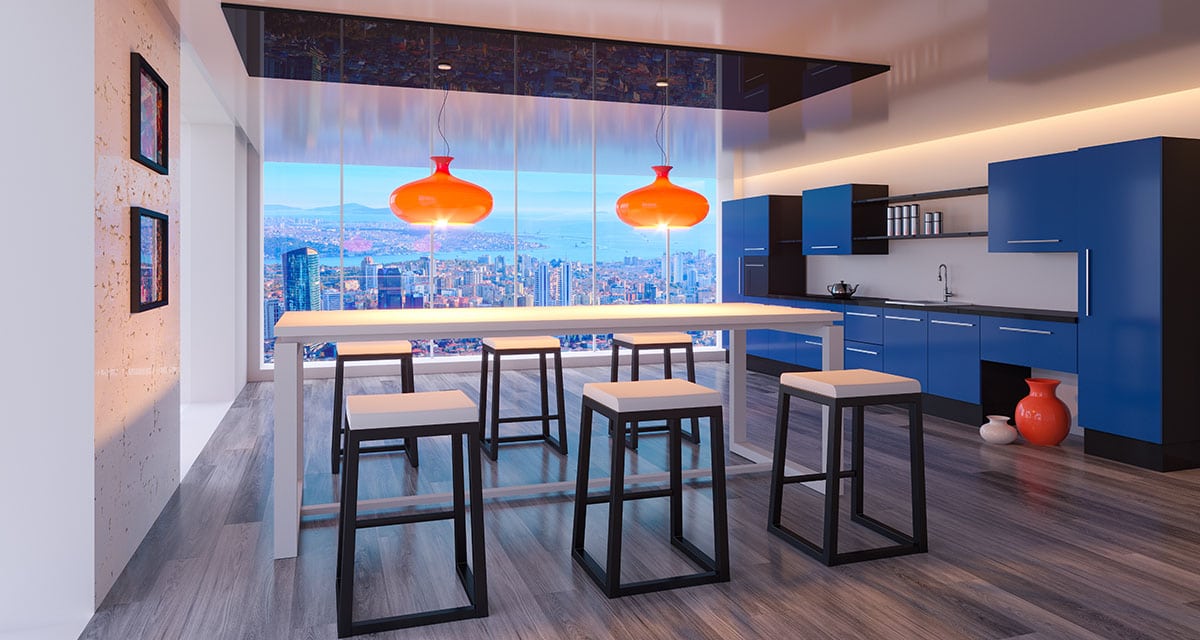 Initially, some sellers will be reluctant to budge on prices, having enjoyed years of increases.  However, cracks will soon appear as some sellers lose patience.  This means that we can look forward to 2019 as a buyer's market.  This could be a market where you will be able to acquire multifamily for sale properties priced just right.  That is, given the prospect of rising interest rates. 
Supply Factors Affecting Multifamily for Sale
2018 saw some markets (such as Boston and Seattle) where supply finally caught up with demand.  To be sure, there are numerous areas throughout the country where supply is short.  Obviously, a tight market helps keep rents rising and vacancy rates low.  This creates a recipe for income growth that outpaces increasing operating expenses.
The implication is that, in 2019, location is even more important than ever.  You should concentrate your search for suitable multifamily for sale properties on areas where demand is still outstripping supply.  One way to gauge the demand/supply balance is to review annualized rent increases in your areas of interest.  Naturally, more new supply coming to market will help soak up demand in the short run.  However, you purchase multifamily for sale for long-term income.  This means that temporary changes in supply should not overshadow the long-term prospect of rising demand for rental housing.
Cities like Atlanta and Charlotte continue to show strong rental growth.  Various other metro areas are still experiencing remarkable rent growth.  In areas where rents are softening, multifamily property developers will understand that the current construction cycle needs to slow. 
In areas where rent increases peaked, your task is to incorporate supply factors as you negotiate multifamily for sale prices.  Put differently, your bid for a potential purchases might need to factor in steady rents rather than rising ones.  Once again, this means negotiating from a position of knowledge.  Luckily, Assets America® keeps its finger on the pulse of the real estate markets.  And, we can help our clients understand the dynamics of financing a multifamily acquisition in soft and tight markets.
Wild-Card Factors to Consider
Tariffs with China are still in place, and future tariffs elsewhere are always possible.  This can affect renovation/rehab costs on multifamily and apartment buildings for sale.  As prices of lumber, steel and other construction components rise, it's important to keep a careful eye on these costs.  Unfortunately, the rise in material costs coincides with tight labor markets.  And such labor markets can push wage rates higher which creating critical shortages in some areas.  These factors will put a premium on properties that need minimal renovation.
Another consideration is whether the local government in your location of interest are adopting rent control and affordable set-asides.  This affects properties that are now on the drawing board.  But it could also affect your plans if you wish to redevelop a property for multifamily use. 
All this means that you want to be conservative when calculating the return on value-add components.  This is especially true when renovating multifamily for sale properties. 
Workforce Multifamily Housing
The commercial, multifamily market segment continues to produce attractive returns, even when adjusted for risk.  You cannot overlook the role of the multifamily sector as a safe harbor for real estate investment.  This is supported by population growth and the demand for housing.  This especially applies to so-called "workforce housing" — rental units geared toward low-to-middle income workers.  These tenants rent as they pay off student debt and slowly save for future home purchase.  Demand for modest rental units will continue from the need for workforce housing.  This occurs even as new residential rental supply concentrates on higher-end, more luxurious units.  Combine this with the retirement of greater than 100,000 obsolete units per year that are mostly workforce housing.  And you can see a fascinating opportunity for the remainder of the decade.
How to Analyze Multifamily for Sale
In some boom years, all you had to do was to throw a dart at a printout of multifamily listings.  This random dart would yield a winning multifamily for sale.  However, in today's environment, you need to carefully analyze prospective properties and eliminate ones that don't pass muster.  The goal is to pay a price that fairly matches the value of the multifamily for sale property.
This discussion centers on long-term rental properties rather than fix-and-flip projects.  The latter are usually short and easier to estimate.  This is because you don't have to worry about all the contingencies that occur over the long-term.
The benefits of purchasing and owning multifamily properties include:
Control:  Your property is under your control, and you don't have to run every decision through a committee.
Cash Flow:  The income from apartment buildings for sale and multifamily for sale properties rolls in each and every month. 
Economies of Scale:  When your property has 20 or more tenants in a compact space, you experience economies of scale.  These economies include management costs and time requirements.  And, you don't have to go running all over town to various properties to collect your rents.
Diversification:  Even if one unit goes vacant, you still have all the others generating monthly income for you.  Compare this to your income impact if you rented out only a few homes.
Reduced Depreciation Period:  The depreciation period on commercial multifamily properties (5+ units) has dropped from the previous 27.5 years to only 25 years.  This means larger depreciation deductions each year, and thus, a higher net income.
Multifamily Listings
After you peruse the multifamily listings and select candidates, you'll need to evaluate each potential deal.  To analyze a multifamily property for sale, value it in terms of its rental income and operating costs.  You can inspect the rental rolls to see the history of rent increases and vacancies.  The income statement reveals operating costs and whether the current owner deferred maintenance.  Putting these into the cap rate equation, the purchase price of the property is:  Purchase Price = Net Operating Income / Cap Rate
To this, you must factor in any additional rehab/renovation costs to come up with a sensible bid for the property.  You must also consider the prospects for the neighborhood and competition from other properties.  Assets America® is also a licensed real estate brokerage firm that can help you find and negotiate the purchase of the right multifamily property! 
Related Articles