Life of a Hotel Owner: Responsibilities, Benefits & More
February 07, 2019
When investors decide to purchase a private or franchise hotel, they are making more than just a financial commitment.  As a hotel owner and operator, it becomes your job to run your hotel efficiently.  Therefore, it's important to understand the pros and cons of owning a hotel.  This is because your management duties will shape your daily work life.  In this article, we'll examine hotel ownership as a lifestyle.  An, our examination will help prepare prospective hotel owners for the challenges and rewards of hotel ownership.
A Day in The Life of a Hotel Owner
Let's stipulate that there is no one "typical" day in the life of a hotel owner.  But most hotel owners share certain tasks.  And, in this representation, we lay out the types of activities that a hotel owner will face during the day. 
Morning Activities
You'll wake up early to check your email and review your overnight Manager on Duty report.  You'll do this to see if any problems developed during the night shift. 
In the busy check-out times from 7:00AM to 9:00AM, you'll greet guests as they check out at the front desk.  Further, you'll answer any questions and direct guests to meeting spaces, gym facilities and the breakfast room.  There, they can have all the hot pancakes they can eat.
At 9:30AM, you'll meet with your employees to discuss any special activities for the day.  You'll note any problems or difficulties and, in general, you'll support your team. 
For the rest of the morning, you'll review operational reports and invoices.  Additionally, you'll review any redecoration or hotel renovation plans.  You'll also communicate, via telephone and email, with vendors and suppliers to address any problems. 
You'll take lunch in your office or in the restaurant around noontime.
Afternoon Activities
You'll chair your weekly meeting with your direct reports.  Depending on the size of your hotel, this might include several hotel employees.  These would include an assistant manager, a food and drink manager, a maintenance supervisor and so forth.  You'll discuss a wide range of issues, such as upcoming bookings of the banquet room, staffing needs and safety concerns.
From 4:00PM to 6:00PM, you're back in the lobby to greet new guests and ensure everything is running smoothly.
You'll quit for the day and enjoy a nice dinner with your family.
As you can see, you'll spend a lot of your time interfacing with others.  So, it helps to have a personality that enjoys hobnobbing and commiserating with others.  However, your main responsibility is to solve problems and establish the general look and feel of the hotel.  Your aim is to establish repeat business and a good reputation in order to maintain a high occupancy rate.  One of the benefits of owning a hotel franchise is that your franchisor helps advertise your brand name.  They also help to set a positive tone in the marketplace.
Apply For Financing
Pros and Cons of Owning A Hotel
Like any job, hotel ownership has its ups and downs.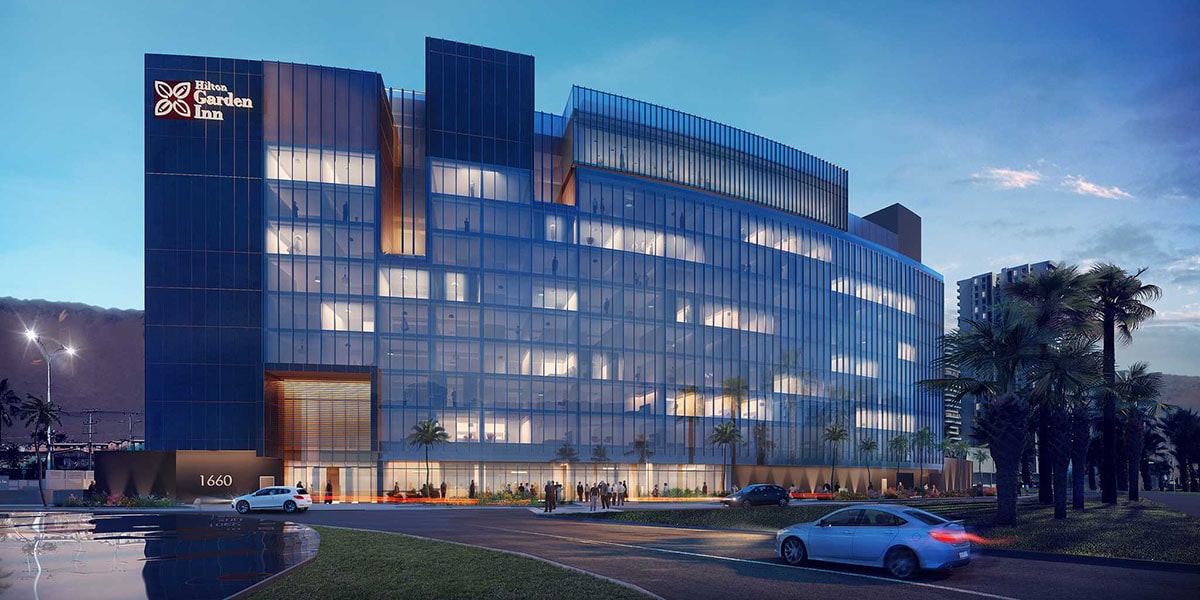 Pros
Hotel owners can reap many benefits:
A well-run hotel can be a significant source of income.  And it can be a great training ground if you wish to purchase or build additional properties in the future.
You'll have control of your work life, and you can ensure that your staff operates to your satisfaction.
You will have a very interesting, fast-paced job in which you get to interact with many people every day.
And, you'll have the satisfaction of pleasing your guests and providing employment to your workers. 
Cons
The life of a hotel owner has its share of challenges:
You'll undertake the financial risk for the hotel's success.  If you mismanage the business, you could lose it.
Some days might seem overwhelming if multiple problems occur.
Expect after-hours interruptions due to emergencies or pressing problems.  A hotel is an around-the-clock operation that never stops.
You must present an affable public-self to your guests, even if you're not in the best of moods.
Hotel Owner Responsibilities
As the hotel owner, your primary goal is the success of your property.  This will require you to assume many responsibilities, including:
Managing the hotel revenue and budget, including pricing strategies and occupancy rates.
Recruiting and managing employees.
Setting the tone for the hotel environment and being a role model for all your employees.
Helping out with operational duties.
Understanding and implementing the latest hotel technologies.  This includes making sure that you keep up with competitors and that your employees are suitably trained.
Addressing problems and dissatisfied guests, and managing the guest experience and customer relations.
Tracking feedback and reviews, and responding to negative comments.  And, in general, managing the hotel's branding and reputation.
Overseeing work schedules.
Purchasing supplies and equipment.
Inspecting all public and private areas for cleanliness and orderliness.
Ensuring that your hotel's physical plant operates properly.
Overseeing any renovation or redecoration activities.
Keeping abreast of local events scheduled to occur at your property.
Addressing any safety and security concerns.
Preparing reports for your franchisor, if applicable and appropriate.
Hotel Ownership Financing
You can expect to spend $25 million or more on better quality hotel properties.  As a prospective hotel owner, your hotel financing will consist of your equity stake.  And, most likely, you'll have a commercial mortgage on the remaining cost of your purchase.  If you purchase a franchise property, your down payment might be relatively low, such as 1%.  But, of course, you'll be paying an annual franchise fee, typically in the 4% to 6% range. 
Your franchisor might offer financing, but before accepting it, check out Assets America® for a hotel mortgage loan, and we can secure you a construction or bridge loan if you need to redevelop, renovate or repair the property.  Our large network of banks and private funding sources can compete to get you the best available terms.  Whether you purchase a hotel franchise or a private hotel, we love hotel loans.  Our financing starts at $20 million with no upper limit.  And it's very important to know that we provide, personal, customized service with truly outstanding results.  Contact us for a no-obligation discussion of all your hotel financing requirements.
Related Articles