Buy A Hotel Franchise – The Ultimate Success Guide
February 03, 2019
Hotels are a complex real estate investment because they also require knowledge of hotel operations.  This is true whether you do it yourself or hire it out.  If you think you'd like to buy a hotel franchise, this guide is for you!  Especially if this is your initial foray into this market.  We'll take a look at the current hospitality market.  And, we will share our picks for the three best hotel franchises to buy, and a wealth of advice about doing things right the first time.  Be sure to check out our other articles about hotel loans and buying a hotel.
Video: Best Advice on How to Succeed in the Hotel Industry
Why Buy a Hotel Franchise?
Hotels are businesses wrapped in a real estate package.  Unlike many other property investments, hotels seldom have any long-term leases – all the rooms must be resold every day.  You, or a team you hire, must operate the hotel, including any restaurants and bars on premises.  You also might have to juggle the demands for meeting rooms, special events, recreational facilities, and a host of other operational tasks. 
The first question you'll have to confront is why you want to buy a hotel property.  Specifically, are you excited about the economics of the deal?  Or are you emotionally drawn to a specific hotel brand that you love?  Do you like picturing yourself as a grand host who wishes to entertain guests?  All are valid reasons, but only favorable economics will service your debt and pay you a profit.
Under the best circumstances, the hotel franchise brand you buy immediately confers positive attributes on your property, be they luxury, value, cleanliness, or business services.  The franchisor has spent heavily to advertise its brand, and you are the beneficiary.  However, the whole deal can quickly sour if you can't run the hotel pursuant to the standards set by the franchisor.  Therefore, it is in everyone's best interest that you understand all aspects of the current hospitality market.  And you should also understand which franchises represent the best mix of both value and profit potential.
For more information, you can read our articles Hotel Business Planning — 10 Keys to Surefire Success and How to Own a Hotel — 12 Tips for Explosive Success.
Apply For Financing
The Current Hospitality Market
To maintain a great guest experience year after year, you need to stay on top of the latest trends in the hospitality market.  Although some trends mostly affect higher-end hotels, many trends are important for the success for budget and value properties.  Here are the hottest trends in the 2019 hotel market.
All Systems Are Go
The strong economy led to a U.S.  hotel occupancy rate of 66.1% in 2018.  This was the ninth consecutive year of growth and a fifth straight record!  The 2019 forecast for buying a hotel is that this upward growth trend will continue.  CBRE Hotels' America Research is raising its projected occupancy rate to 66.2% and lodging demand is growing by 2.1%.  That translates to demand growth in the top 60 U.S. markets.  Markets that experience the highest occupancy rates, and surges in demand, will also enjoy the largest increases in average daily rate (aka ADR). 
Technology
Compared to a decade ago, most hotel guests are quite tech savvy.  And, they expect, rather they demand, that certain levels of high-tech will be available during their stays.  This starts with hotel booking.  Many savvy consumers have discovered that booking directly with the hotel is more efficient.  And they have found that direct booking is no more expensive than using a general booking website.  Your website is your hotel's front face.  And today's travelers expect you to have a site that combines seamless operation with sophisticated services.  You'll also have to closely integrate your booking services with third-party vendors like Expedia and Hotels.com. 
Once they arrive, travelers expect reliable (and free) Wi-Fi service in their rooms and throughout the property.  The current trend is for the so-called "smart room," sporting everything from motorized curtains to variable lighting. Ideally, it should all controlled by a tablet or voice assistant within the room.  Rooms equipped with such hi-tech gadgets and toys have the upper edge in the current hotel market. 
Personalization
Now more than ever, guests want to feel that they can ask for and receive personalized service.  To that end, the hotelier's database benefits by tracking information about former guests.  This is done with an eye toward anticipating their needs on their next visit.  Artificial intelligence applications, integrated into the franchise's management software, weaves together information about guests.  It does this from the guests' interactions with the web, their shopping patterns, and hundreds of other data points. 
Going Green
This trend is accelerating as younger travelers enter the market.  Hotels respond by emphasizing a minimalist and natural design, with less clutter and clean lines throughout the property.  Fancy wallpapers give way to painted walls and plenty of live plants.  Hotels now play up their commitment to sustainability and reducing their carbon footprint.  That's an important consideration for many prospective franchisees.
The Millennial Mindset
Going green is one aspect of the millennial mindset, which also pays attention to value, authenticity and character.  Hotels will need to compete with the likes of Airbnb by offering more no-frills accommodations at reduced rates.  Millennials embrace spontaneity, which means hotels will benefit by promoting long weekend getaway packages. 
Best Hotel Franchises to Buy
Our advice on selecting a hotel franchise is to go with the leaders.  Here are three excellent picks in the hotel franchise market.
Park Inn by Radisson
Park Inn by Radisson provides a friendly, vibrant environment to both leisure and business travelers.  Prices are affordable within the upper midscale hotel category.  Park Inn marketing emphasizes upbeat environments, good food and stress-free experiences.
Park Inn began franchising in the year 2000.  It now has 129 franchised and 9 company-owned properties.  The company is actively recruiting franchisees who subscribe to its "Yes I Can!" approach.  The cash investment is $35,000, and the total cost is about $5 million.  The royalty fee is 4.5%, and you can apply for financing.  ­You will receive one week of training either at the company headquarters in Minneapolis or at the subject property location.
Hampton Inn by Hilton
Travelers appreciate Hampton Inn for its consistent and high-quality accommodations, free Wi-Fi and the Hampton Clean & Fresh Bed.  The Fresh Bed features covers with streamlined corners, new duvet inserts and four pillow per bed (including at least one down pillow).  You also get a free, hot breakfast (including On the Run Breakfast Bags), free coffee and tea in the lobby.  And in most locations, there is a pool and/or an exercise room.
The first Hampton Inn franchise dates back to 1983.  There are currently 1,899 franchise properties and 64 company-owned properties.  Your total investment will top out around $6.6 million, with a $65,000 cash investment required.  The royalty fee is 6% and you can apply for financing.  Hampton offers two weeks of training at its headquarters in McLean Virginia and another five days of general manager training.
WoodSpring Suites
WoodSpring Suites began life in 2003 as the Value Place chain of extended-stay hotels.  In 2015, it began converting 190 Value Place hotels to the WoodSpring name and added 60 new properties.  Guests choose from three room layouts.  All three layouts feature a well-designed and well-appointed kitchen, free Wi-Fi, free parking, comfortable seating, flat panel TVs, desk and work space, and around-the-clock access to vending machines and the laundry room.  WoodSpring Suites is a pet-friendly hotel to boot.
Of its 196 properties, WoodSpring franchises 112.  Franchisees will be required to spend $50,000 cash upfront and a total financeable investment up to $6.5 million.  The royalty rate is 5%.  Training is a high priority at WoodSpring, which offers a comprehensive set of support services and tools to franchisees. 
Advice for First-Time Hotel Franchise Buyers
These are some basic rules to remember when you want to buy a hotel franchise:
Understand the Type of Purchase
Some franchise agreements allow you to operate a leased property, whereas others transfer ownership of the brick-and-mortar building to you.  The latter is more flexible, because the land and property are yours.  This means you can reflag the property at a later time after demonstrating stable operation at your facility.
Get the Change-of-Ownership Property Improvement Plan (PIP)
While it will cost up to $7,000 to procure, the PIP lets you accurately value a franchised hotel by disclosing the cost of improvements recommended by the franchisor.  You can also incorporate the costs of these improvements into your financial strategy.
Analyze the Property's Current Financial Condition
Nail down all the important numbers, including the expense ratios, occupancy rates and renovation costs.  Also check for any pre-existing agreements, including their expiration dates.  For example, if the hotel is near the airport, do flight crews receive a special rate?  Some pre-existing agreements significantly skew the overall deal economics and the occupancy rates.
Calculate Potential Performance of Target Property
In order to understand the potential performance of an existing hotel franchise, be sure to gather and/or calculate these important metrics, both on a historical and projected basis:
Average daily rooms available and occupancy rates for the market and target property.
Occupancy percentage for market and target.
Average daily room rate for market and target.
Target's market penetration, defined as the share of demand divided by share of supply within the market.  For example, if the target receives 17.5% of market demand and offers 20% of the market's room supply, then market penetration is 17.5%/20%, or 87.3%.  Increasing penetration over time indicates the property's rising popularity.
The property's yield, which is its revenue per available room (RevPAR) divided by the market's RevPAR.  Recall that RevPAR is the average room rate times the occupancy percentage.  A RevPAR that increases over time indicates higher occupancy and/or higher average room rate.
Fully Understand the Franchise Agreement
Though the print might be tiny, the details can have huge significance.  For instance, will the franchisor have the right of first refusal if you decide to sell the property?  If you do sell the franchise to an entity that does not want to continue with the same franchisor, will you be on the hook for liquidated damages?  Does the agreement allow the franchisor to buy back the property at a set price?  If so, you might have to sell the property for less than market value.  Find out whether the franchisor must approve your sale of the franchise to a new buyer. 
Fully Understand the Management Agreement
The most important item is the term of the agreement, often 5 to 10 years.  However, these agreements are not standard and vary widely.  Be on the lookout for any early termination penalties, or for a forced termination if the brand changes.  Check for third-party consents, such as liquor licenses, and for any unusual charges for training or other fees.  Remember, these agreements take time to execute, so build lag-time into your schedule. 
Negotiation Points
When negotiating a hotel franchise agreement, consider asking for these concessions:
A reduced royalty fee on a new property until business stabilizes. 
A geographic non-compete area where the franchisor prohibits the same flag for an indefinite period.
Provide for group ownership (i.e., through a REIT, real estate fund, investment group) such that a transfer of ownership within the group doesn't trigger a new owner event, such as a new property improvement plan, new franchise agreement, or franchise application fees.
Ensure that you, not the franchisor, has the final approval of a management company if you plan to use one. 
Limit the scope and impact of liquidated damages resulting from early termination of the franchise agreement.
Reduce requirements, both in size and time period, for capital investments in the property.  You should do this especially if the property is new or newly renovated.
Eliminate personal guarantee requirements.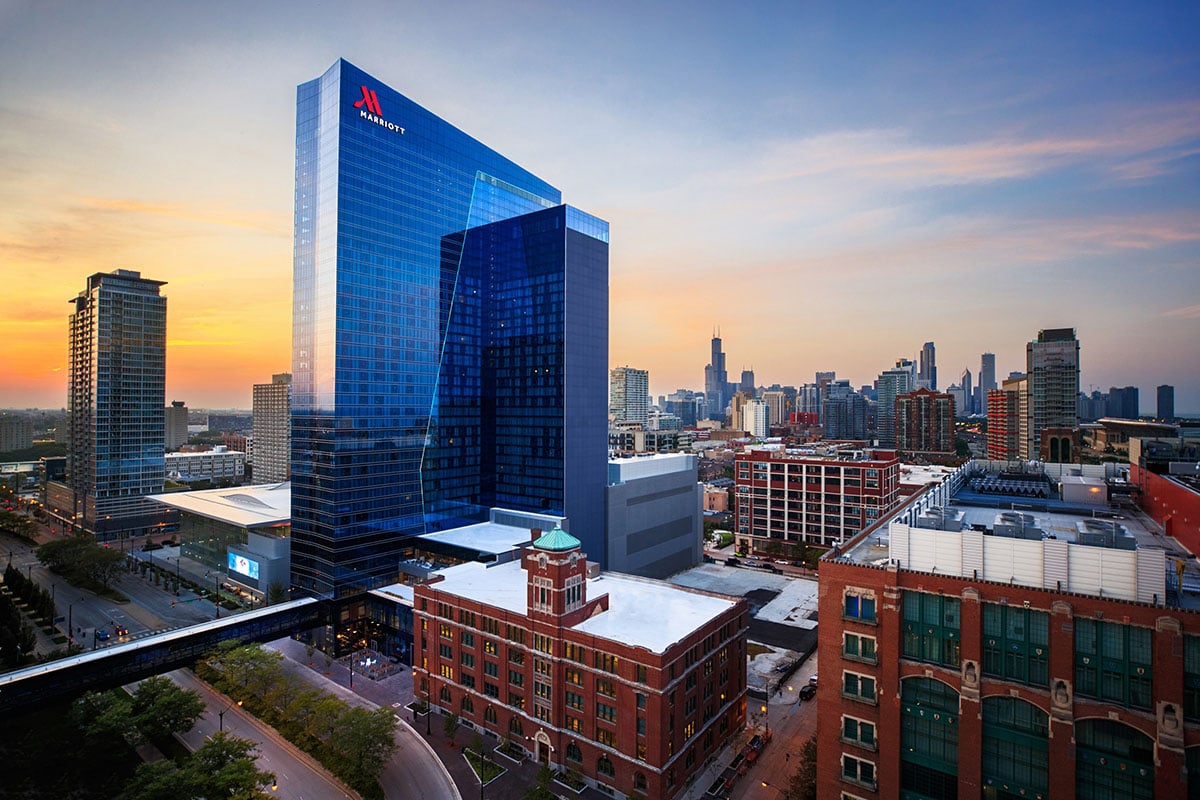 Financing Hotel Franchises
If you seriously want to buy a hotel franchise, you'll have to calculate how much you'll need to borrow to adequately fund and complete the acquisition.  To that end, you'll want, at the very least, to perform a discounted cash flow analysis.  Further, you'll need to review the property's historical earnings, and calculate the sales prices per room of comparable properties in the immediate vicinity.  To perform the discounted cash flow analysis, you'll need to forecast:
The future performance of the market and the target property.
The amount of capital you are willing to contribute to improve the property.
The cash flows you envision to operate and improve the property, based upon necessary capital expenditures as well as cash reserves.
Your exit strategy and disposition price to terminate the franchise.
Your task is to assemble this information into a series of cash flows.  Then you'll discount it by your cost of capital.  The result is the present value (i.e., purchase price) you are willing to pay for the franchise.
While many franchisor's offer financing, think twice before accepting it.  It might not be the best offer, and you might not want to have a borrower relationship with the franchisor. 
Assets America® provides hotel financing, starting at a bare minimum loan amount of $20 million.  When you're ready to buy a hotel franchise, contact us to receive excellent terms on structured financing from our network of banks and private money lenders.  Check us out before committing to franchisor financing.  It's the best way to maintain your freedom of action down the road.
Related Articles