Hotel Business Planning – 10 Keys to Surefire Success
March 26, 2019
Many developers, investors and sponsors have profited from their investments in hotel real estate.  For example, success might take the form of a boutique hotel booked solid for the next six months.  Or it might take form in a new large hotel that boosts commerce in a reviving downtown.  Truthfully, the common element in most hotel success stories is careful planning.  Moreover, this is especially true given the intense competition due to the many hotel booking sites and online reviews.  In this article, we'll show you how to write an effective hotel business plan to implement hotel business planning.
How Do I Write a Hotel Business Plan?
Hotel business planning doesn't have to be complicated, but it should be thorough.  Toward that end, the hotel business plan is a structured document summarizing your vision for the property.  However, you must understand what to include and what not to include in your hotel business plan.  Obviously, the plan should excite investors and lenders, not put them to sleep.  But the most important objective for your hotel business planning is to communicate what the hotel is all about.  In that vein, here are some key success factors for your hotel business design.
1. 
Hotel Business Planning Starts with an Executive Summary
The first line in your business plan should be a one-sentence Mission Statement describing the essence of the property.  Moreover, it should address the problem you are solving or unmet demand you are pursuing.  From there, explain what makes your hotel unique and why it will be competitive.  Specifically, you can elaborate on the "secret sauce" that will make your hotel stand out from the others.  Logically, one example might be to point to amenities that the competition lacks.  In fact, there are many ways to distinguish your hotel from others in the vicinity.  Thereafter, the Executive Summary should enumerate your objectives in a concrete way.  For example, one objective might be to maintain and occupancy rate of 92% throughout the year.
Apply For Financing
2. 
Elaborate on the Hotel's Unique Selling Points
The next section of your hotel business plan should be the Company Analysis.  The Executive Summary briefly touched upon the key factors distinguishing your hotel.  In this section, you'll elaborate your hotel business planning by listing the unique points you envision.  In concrete terms, provide three to six selling points, explaining why they will help grow the hotel's business.  For example, your hotel might offer a boarding service for guests traveling with a dog, cat or other pets.  Explain why guests might need this, citing statistics regarding visitors travelling with pets.  Or describe how your hotel will appeal to the preferences of Millennials through your design and service choices.  For instance, millennials love high-speed (really fast) Wi-Fi and other such tech.  In the end, your ability to conceive of and describe unique selling points will excite investors and lenders.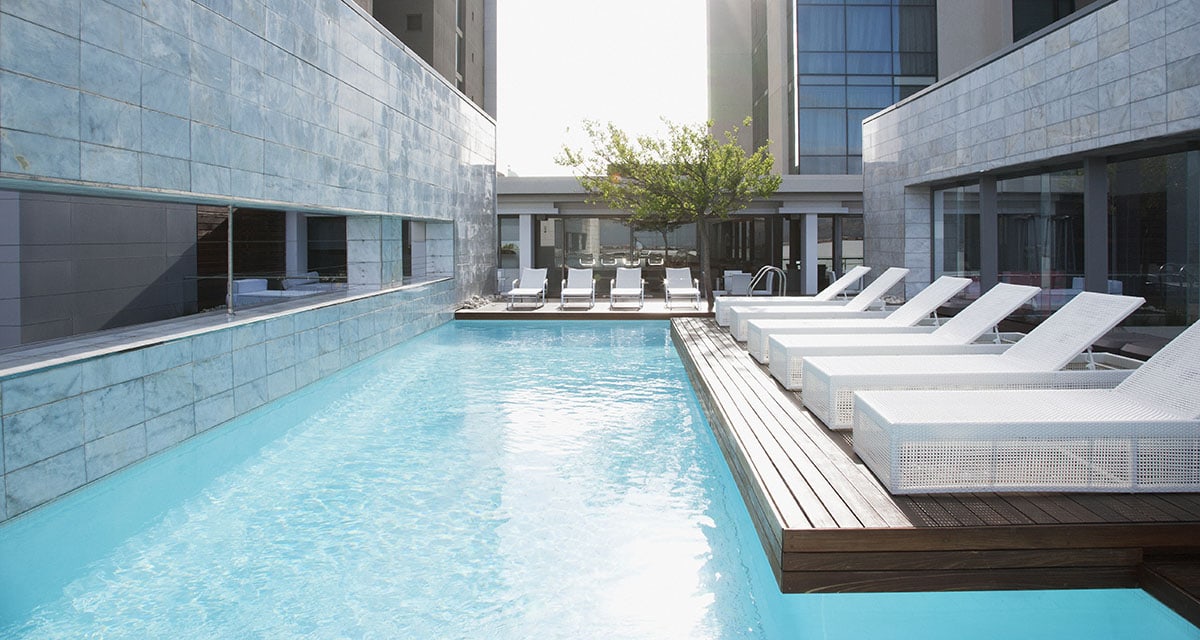 3. 
Analyze Industry Trends
The Industry Analysis section should relate your hotel business planning to the current local, regional and national industry trends.  Specifically, show how these trends impact your hotel business planning.  Fortunately, there are numerous sources and publications that keep on top of the latest hotel trends.  You should reference the latest trend studies and your responses to those trends.  For instance, are you addressing the growing interest in sustainability, carbon footprint and other environmental concerns?  If so, make this a key objective of your hotel business planning and reference how you will exploit it.  Of course, industry trends cover a wide scope, from economics to cultural issues to changing travel patterns.  Selectively, pick the ones that mesh with your unique hotel business planning ideas.
4. 
Describe Your Potential Customers
In the Customer Analysis section, you provide in-depth insights into your target customers.  To be specific, your hotel business design hinges on details such as:
Geographic constraints and opportunities.
Demographic makeup of local and travelling potential customers.
Socio-economic segmentation as it relates to your hotel's pricing strategy.
Psychographic analysis of target audience's psychological attitudes, opinions, interests, values, lifestyles and common personality traits. 
Using this and other information, identify the types of guests your hotel will attract, and why.  That is, show why your hotel's amenities, services and location will satisfy the needs of your main customer segments.  Furthermore, relate your description of potential customers to why they might choose to stay in your hotel.
5. 
Stake out the Competition
Your Competitive Analysis section focuses on both local competitors and national brands.  Honestly, this must be an unvarnished analysis of relevant competitors' good points and bad points.  After all, you will be trying to steal market share from surrounding hotels.  So, you better understand what it will take to compete with them.  The classic approach is called SWOT analysis, standing for strengths, weaknesses, opportunities and threats.  A more hotel-focused variation is SWORMS analysis, standing for strengths, weaknesses, occupancy rates and market share. 
You can create a spreadsheet to hold your SWORMS analysis and communicate it to others.  Certainly, it's important to avoid overstating weaknesses and understating strengths.  Helpfully, SWORMS analysis will let you gauge the strategic fit of your hotel within its neighborhood.  To clarify, strategic fit expresses how well your vision for your hotel matches the external environment.  By all means, be prepared to tweak your hotel business design to maximize its strategic fit.  Also, ensure you can meet all your objectives in light of the SWORMS analysis.  If not, you'll have to change your objectives and repeat your analysis.
6.   
Develop Your Marketing Plan
What is your plan for attracting hotel guests? Will you have a bar/restaurant meant to serve the community as much as hotel guests? You will have to position yourself in contrast to your competitors, emphasizing competitive advantages, including:
Pricing
Luxury
Amenities
Exclusive deals
Environmental awareness
Value
There are probably a dozen other advantages you can name.  Your marketing plan must hammer the message home to each of the different segments of prospective guests.  That is, unless you are catering to just one segment, such as upscale travelers.  The task is much harder when you have an unflagged property.  However, that also provides you greater flexibility in shaping your message.  For a flagged property, the corporation or franchisor controls most of your advertising.  However, that still leaves you much potential for a cost effective social media strategy.  Explicitly, that means developing strategies and tactics for SEM (search engine marketing), SEO (search engine optimization) and SMM (social media marketing).  Also, you might have be free to develop promotions, such as special mid-week packages.
7. 
Focus Your Hotel Business Planning on Management and Operations
If your hotel is unflagged, your strategic plan should include how you will handle reservations and manage availability.  Crucially, your plans should correspond to your objectives.  For example, do you care more about achieving the highest possible occupancy rate or maximizing your margins? Also, your strategic planning should describe your yield and pricing techniques.  For example, what will be your policies for payment and cancellation?  For operational issues, your Operations Plan will declare whether you personally will be running the hotel.  Describe your management team, including biographies.  Furthermore, explain your staff structure and anticipated headcount for both employees and contractors.  Additionally, you will need at least proforma job descriptions and responsibility statements.  Moreover, you must set minimum standards for employee experience and background.  Finally, you'll need to establish service standards and develop a plan for suppliers and vendors.
8. 
Specify a Realistic Budget and Key Milestones in Hotel Business Planning
Your list of key milestones should include:
Selecting the final location
Obtaining licenses and permits
Construction or acquisition of the hotel
Hire and train staff
Set your grand opening date and specify special marketing arrangements
Hit the breakeven points for gross operating profit and net operating income
Achieve EBITDA of at least 10%
The milestones should tie in to a timeline and a budget.  Remember, investor risk decreases with the achievement of each milestone.  Happily, by the time you earn 10% EBITDA, your success is virtually certain.
9. 
Work out and Document Your Exit Strategy
If you plan to keep the hotel forever, you don't need an exit strategy.  But investors will want to see how they can realize their capital gains.  That usually means some kind of capital event, such as a leveraged buyout.  On the other hand, your investors might prefer long term revenues and not care about exiting.  However, many hotel ventures do include an exit strategy.  That is, you prepare to sell the hotel in about five years, give or take.  The proceeds from the sale pay off the loan and the equity investors, and you, of course.  Your exit strategy should use reasonable projections for the future value of the property.
10.  Arrange Financing from Assets America®
If your hotel project requires financing of $20 million or greater, then trust Assets America® to arrange all your financing.  Our incredible network of private lenders, banks and other funding sources can provide all your short-term and long-term financing.  Specifically, we can arrange construction/acquisition loans, bridge loans, mezzanine financing, mini-perm loans and takeout loans, plus more.  With our greater than 30 years of experience, we professionally package your financing application to appeal to the widest audience of lenders and investors.  Contact us today to learn more about our complete menu of services.  When you think hotel business planning, think Assets America®.  Call us today at 206-622-3000!
Related Articles