Commercial Property Investment: Should You Invest in Shopping Centers?
August 16, 2018
Some of the world's most successful businesses have started in some of the most unlikely places.  Who would expect that an online bookstore would one day join the ranks of the world's most successful companies, and yield the world's richest man too boot?  The same principle holds true for commercial property investment.  Sometimes you have to think beyond the basics to find a great investment.  Today, one way to do that is to invest in a shopping center.
Some investors are steering clear of shopping centers because of the decline in retail.  In reality though, a shopping center can still be a profitable commercial property investment.  Here's how:
Benefits of Investing in Shopping Centers
Investors who don't consider shopping centers are running on assumptions.  Instead, it's best to look closely at the facts.
The "Retail Apocalypse" Isn't What It's Cracked Up to Be
It's true that today's consumers are rejecting the bland retail days of old.  But that doesn't necessarily mean that they don't want brick and mortar stores.  It just means that they're looking for more from their retail shopping center.
Consumers today are looking for a retail shopping experience rather than an errand.  When a consumer is trying to cross an item off their list, they go online.  However, retailers that offer better customer service and a unique, enjoyable experience are thriving.
These innovative new retail spaces need a place to operate, and as a commercial real estate investor, you can profit from offering the consumer what they desire, and more importantly, what they need.  Commercial property investment can be an excellent, long-term income stream, if you play your cards right.
Apply For Financing
Conversion is Always an Option
When you purchase a shopping center, you may have more flexibility with the industries you serve. Too many people see a failing shopping center for what it currently is rather than what it could and should be.
In fact, startups are on the rise.  If you're willing to convert vacant space to meet a new tenant's needs, you'll open up your retail shopping center investment to countless opportunities.
 Prices are Low
The so-called "retail apocalypse" is causing many investors to run from shopping centers.  You can benefit from their short-sightedness because prices are low.  Now is the perfect time to get in on a low-cost investment and potentially turn a great profit.
Commercial Property Investment – How to Find the Right Shopping Center to Buy
Of course, we'd never say that every single shopping center is a great investment.  It takes research and planning to find the ones with potential.  Assets America® sells large shopping centers and regional shopping malls nationwide!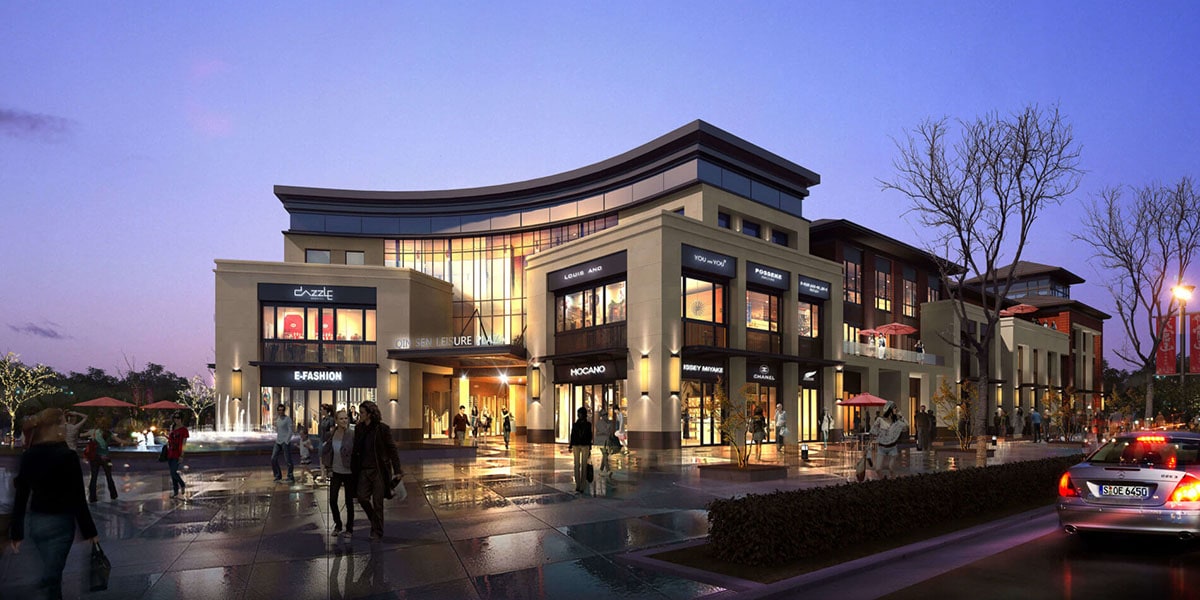 There are some obvious aspects of due diligence to follow: calculating the cap rate, analyzing the market, verifying the zoning restrictions, to name just a few.  Additionally, there are several other ways to find the right commercial property investment for your shopping center loan.
 Location is Your #1 Key
In real estate, especially in commercial property investment, have you ever heard the expression, "Location, location, location"?  Well, we can assure you it's true and of paramount, long-term importance.  The value of real estate location isn't new, but when you're looking for a shopping center, there are specific factors about which you need to be fully aware.
First, you want to be in an area with population growth.  Second, look for low unemployment rates and healthy income levels.  Finally, make sure you've found a high-traffic location.  In an ideal world, search for a location with plenty of foot traffic as well.  Never underestimate the power of the casual consumer pop-in.
Compare Demographics of Target Customers
The key to a successful shopping center is ensuring that the price point for the tenants matches the area's income demographics.  A beautiful luxury shopping center will quickly falter if the area's residents' income level is not commensurate with the high-end luxury stores.  In other words, if the local residents can't afford it, that won't come.  The same is true for an economy-focused retail shopping center located near high-income residents who prefer a luxury retail shopping experience.
Aim for Grocery-Anchored Shopping Centers
Here's an insider tip: shopping centers with anchor grocery stores are going strong.  The grocery stores offer items that people need and that may not be easy to get online.  Shoppers then patronize your other tenants because they're already there.
Look for Signs of Age or Disrepair in Commercial Property Investment
Of course, you'll get a full inspection before you finalize a retail center acquisition.  Before you get to that stage though, a cursory look around can help you determine if it's worth your time.
Repairs for aging shopping centers may be overly cost prohibitive for some investors to handle.  Find out how old the building is and obtain as thorough and detailed a maintenance history as possible.  Look for issues like structural cracks and signs of water damage.
Seek a Diverse Shopping Center
There's a unique balance you need to strike in your shopping center.  It's best to have a combination of places consumers patronize for a quick errand and places where consumers spend their time.
For instance, aim to have a coffee shop and a restaurant alongside a dry cleaner and a grocery store. Customers can spend time at one of your popular meeting places before running their convenient errands next door.
Know What to Look for Regarding Tenants and Leasing
A shopping center's tenants and their documents can give you a great look into the building's potential to see if this would be a good commercial property investment.
Another important factor to consider is tenant turnover.  Find out how long the current tenants have been in this location.  If a shopping center has high tenant turnover, you must investigate why it's happened prior to discounting the opportunity.
You should also look at the current tenants' leases in great detail.  Find out how much longer their leasing terms last.  Request a current rent roll which shows all of these details.  And, depending on whether you want to keep the shopping center as is or make major renovations, you may be looking for long or short leases.
Make sure you also look over the parameters of the lease.  It's best not to assume that the leases are standard.  You certainly don't want to end up taking over a property just to have all the tenants vacate months later.  Make sure there is sufficient time left on each of the leases in order to assure you'll be able to easily service the debt on the subject property.
 Is a Shopping Center a Smart Investment?
With all this in mind, what's the bottom line in commercial property Investment?  Is a shopping center the smart acquisition?  It certainly can be, but only if you find the right fit.  The tips above can help you consider all your options and make a profitable investment.
As with any commercial property investment, your financing will play into your decision about buying a shopping center.  To find out more about a shopping center loan, contact Assets America® today at 206-622-3000!
Related Articles To Read