6 Keys to Impress Commercial Lenders
November 23, 2018
The commercial lending industry is peopled with no-nonsense professionals who tend to view loan applications with a certain amount of healthy skepticism.  You won't receive loan approval unless you can prove its worth the lender's time, money and risk exposure.  That means you must make the numbers work and you must satisfy the lender's assessment of your reliability.  A shoddy, half-complete loan application will make a very poor impression on commercial lenders.  Whereas a polished, complete presentation is much more likely to impress.  Let's consider five (5) keys to impressing commercial lenders and getting them to say yes to your financing request.
Commercial Lenders and Commercial Hard Money Lenders
The two main categories of commercial loans are:
These are loans for the purchase, construction, rehabilitation and refinancing of commercial property.  These include multi-family homes, hotels, office buildings, shopping centers, master planned communities and many more.  Real estate is the primary collateral for these loans — the property associated with the loan and perhaps additional commercial real estate.
These are business loans for purposes other than real estate projects.  Although real estate may play a role in the project.  Loan proceeds are typically used for working capital, capital expenditures, refinancing and other purposes.  The collateral for these loans is assets other than real estate. 
Assets America® is a commercial lender with a network of funding sources.  These include banks, public and private commercial lenders, and commercial hard money lenders.  The minimum loan size we handle is $10 million.  Call us today at (206) 622-3000, or simply fill out the below from for a prompt response!
Apply For Financing
Keys to Success
If you follow these five suggestions, you will be more likely to make a favorable impression with commercial lenders.
1)  Think Big
The best way to impress commercial real estate lenders when you want to step up to our minimum commercial loan size of $5 million, and beyond, is to show previous success with a smaller project.  Perhaps you took a loan for a few million dollars.  Maybe it was guaranteed by the Small Business Administration.  When you want to move up to larger projects, the old sources of capital will no longer suffice. 
For one thing, SBA loan guarantees top out at $3.75 million, and your small local bank might be hesitant to get involved in a larger loan.  You therefore have to set your sites on larger commercial real estate lenders.  These commercial lenders should have the ability and inclination to grant larger loans.  Say, $25 million for a hotel project or multi billions for a nuclear power plant.  The best advice is to use a commercial, national brokerage firm like Assets America®.  Our firm has the funding sources and access to a large network of regional/national banks, private commercial lenders, and hard-money lenders.  Our lenders are comfortable making larger commercial loans from $5 million to hundreds of millions to even billions of dollars.  Of course, it has to be for the right commercial loan projects. 
2)  Mind Your Leverage
Commercial lenders won't risk money on applicants who don't put a sizeable stake into the project.  In other words, commercial lenders like to see that the borrower has "skin in the game!"  If you are used to smaller loans in which you put up only ten percent to twenty percent (10% to 20%) of your own capital, be prepared to put in more equity when you apply for larger commercial loans.  Your deal may require you put up 25% up to 40% of the total project costs with your own equity capital.  Often that means first establishing a team of equity investors willing to take a stake in the project.  Once a project is underway, you might be able to boost your leverage through mezzanine loans, but it is best to ensure, in advance, that your primary lender won't object to such additional financing.
3)  Collateral Is King
You might feel that your creditworthiness is enough to carry the day, but commercial lenders want to see collateral and plenty of it.  This is hardest for CRE construction loans for new properties, since the natural collateral has yet to be built.  The same problem applies to high-tech startups seeking C&I loans.  These companies often have assets that make for poor collateral, such as a superior staff and bright ideas.  Once again, you will want to turn to other properties and/or equity investors to help provide the additional collateral you may need to receive your large commercial loan.
4)  Nail Down the Facts
Your loan application should be complete, thorough and professional.  That entails not only content but well-organized, beautifully written, professional presentation.  We at Assets America® excel in assembling and packaging loan applications and loan submission packages with the power to impress.  Never apply for a loan without first gathering all the required information and documents, because incomplete packages will not favorably impress commercial lenders.  Your business plan should contain all the elements necessary to tell your full story and demonstrate your mastery of the proposed deal, including your plans for management, marketing, operations and finance.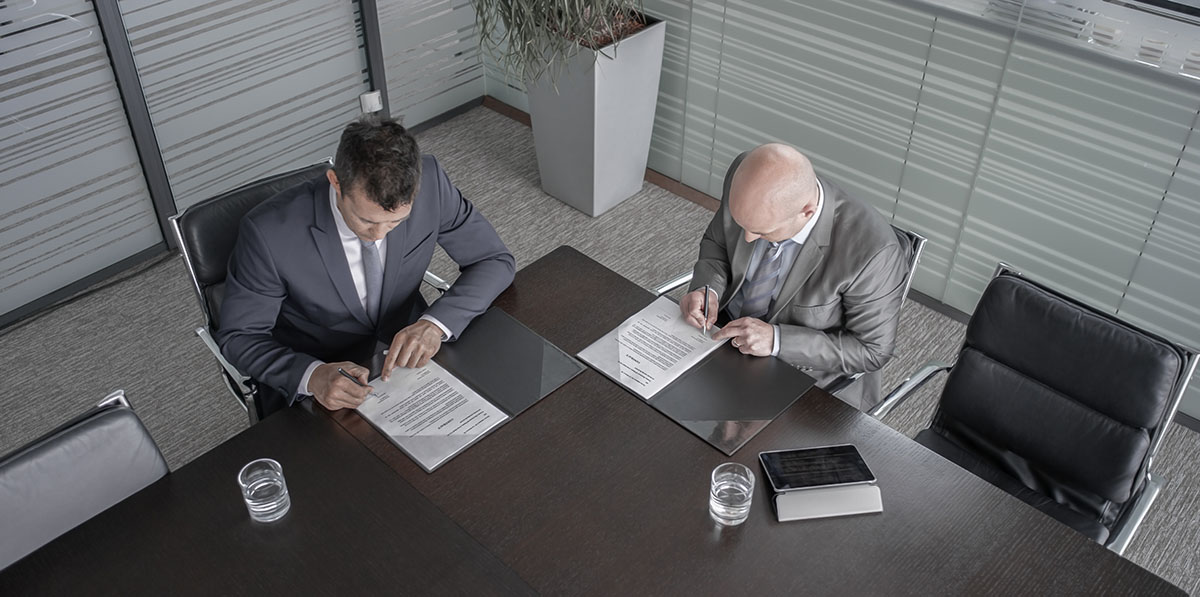 A full set of financial statements will be needed, along with your personal and business tax returns, legal contracts and agreements, ownership and affiliations, solid projections of income and expenses associated with the project and the cash flows you expect it to generate.  Include all of the metrics typically associated with CRE or C&I loans, including loan-to-cost, loan-to-value, debt service coverage ratio, net operating income and all the rest.
5)  Prepare to Withstand Due Diligence
All commercial lenders perform a certain amount of due diligence.  These efforts increase in-depth and scope as the loan size increases.  It also depends on the nature of the project and the source of the loan.  Hard-money (private money) lenders are much more interested in the value of the property than the creditworthiness of the borrower.  Banks are the most fastidious, with loan officers and underwriting departments that work hard to understand all aspects of the deal, confirm the reasonableness of any proformas and assumptions you make and submit, and verify that the facts you supply measure up to reality.  You and your partners will enjoy better success if your credit scores are good, your ability to run large projects is demonstrable, and your professional expertise engenders confidence.
6)  Be Willing to Refinance with Same Commercial Lending Brokerage Firm
Often, large projects start with short-term, interest-only construction loans and bridge loans.  As the project nears certain milestones, you will want to refinance with intermediate (mini-perm) and long-term (takeout) loans.  Commercial lenders who can lock up an agreement in advance to provide all of the refinancing will have extra ammunition to facilitate the initial loan.  Furthermore, this arrangement reduces financing risk for the borrower.  Let Assets America® be the one commercial lending firm you turn to for all your commercial loans and commercial lending.
Further Resources